Both my 32's are original Henry Ford steel cars.
Most of the fiberglass 32 3W bodies ... do not have the indentation for the gas filler neck.
Henry's 32 3W has a glove box door and a cigar lighter
Henry's 32 3W has a roll down rear window
Like already mentioned ... Henry's 32 3W firewalls has indentation and ribs. This original firewall has been cut on the lower half for a v8 Chevrolet and a HEI distributor. The windshield folds out ( not glued in ). Henry's 32 3W has a door key lock on the passenger side.
When Henry's 32 3W came down the assembly line, they had a cowl vent and a fabric insert roof.
BUT ... a good many original cars have had the cowl vents filled and the roof also.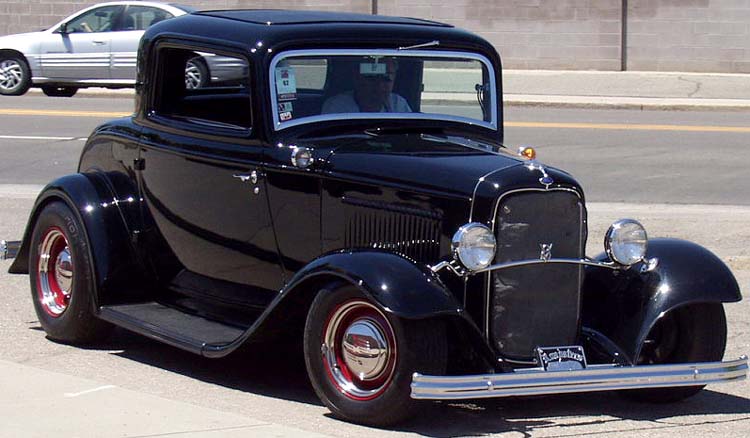 You may want to check out my project journal as well as Centerlines ...
Here is mine
http://www.hotrodders.com/forum/jour...ge=1&reverse=1
________________________________
I myself have no problem with folks building " fiberglass kit cars "
They can be a lot of fun. I do have a issue with folks misrepresenting their 32's as Henry's own ... when they are not. It is fraud.
_________________________________
I put " kit car 32's " in there for Centerline's benefit
He really gets upset when his car is called a KIT.
And his car is not a kit.
Here are my two Deuces ...
Deuce ... Moderator