Never having owned a 40 Chevy ... I would have to say it is a trial and error fitting deal ...
On my 40 FORD ...
I ran a 15X7 rim with a 235R75 series 15 inch tire.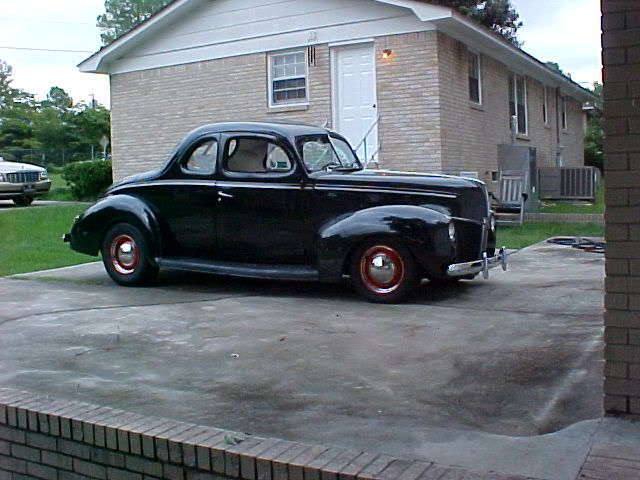 I like a larger tire on the rear without being too BIG ...
A larger tire requires and larger rim, and there is no a lot of room under these year cars. Also the larger the tire and rim, the heavier it is and unsprung weight hurts the ride quality
Maybe you could go to a few shows/events and ask other owners of 40 Chevrolets what they are using ...
Deuce ...