The car in the photo has a dropped axle and a few leafs removed from the stock spring. Pretty much a stock 40 with a 283 installed by means of a engine/transmission adapter. I drove it everywhere.....I was almost 200 miles from home at a cruise night when this happened....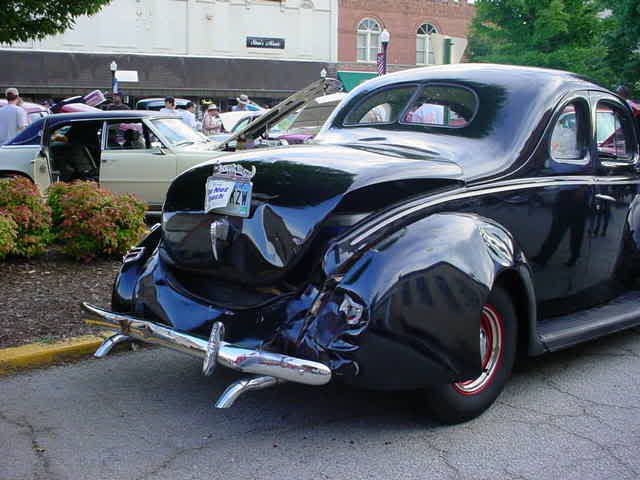 I fixed it.......and painted the entire car...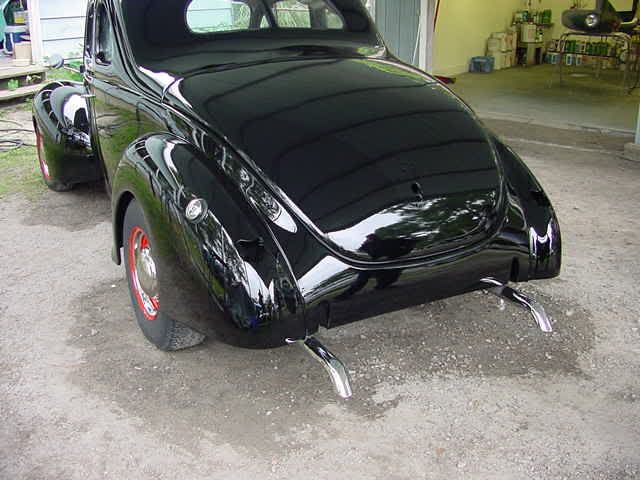 But do not have any GOOD photos on the HOST SERVER to post.
It sat fairly low. 40 Ford frames are very strong and do not need much to be a Hot Rod chassis. I was going to install the TCI chassis but decided I was going to build another 32. SO I sold the TCI chassis.
I would love to have another 40 Ford coupe.......and have been trying to buy one.....completely stock with 35 thousand original miles.....sitting since 59. It's black too......
Keep us informed of your progress......