Here is a picture of a 1956 Ford truck radio (tuner and amplifier - speaker not pictured):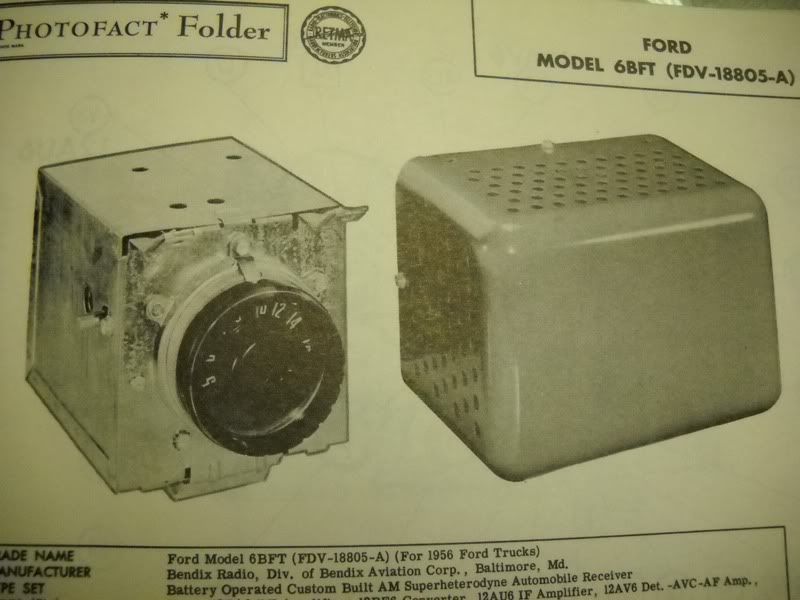 It's the same as a 53-55 Ford truck radio except it is 12v instead of 6v. The '57s had a round radio as well, but it was different. So the 56 radio is a VERY rare one year only piece. A good antique auto radio shop could convert a 53-55 radio to work on 12v if necessary.
It's a neat design. The ring around the outside of the dial face is the tuning control. The volume and tone controls are concentric on the center shaft. I'd like to get my hands on one of these radios too.
Good luck...