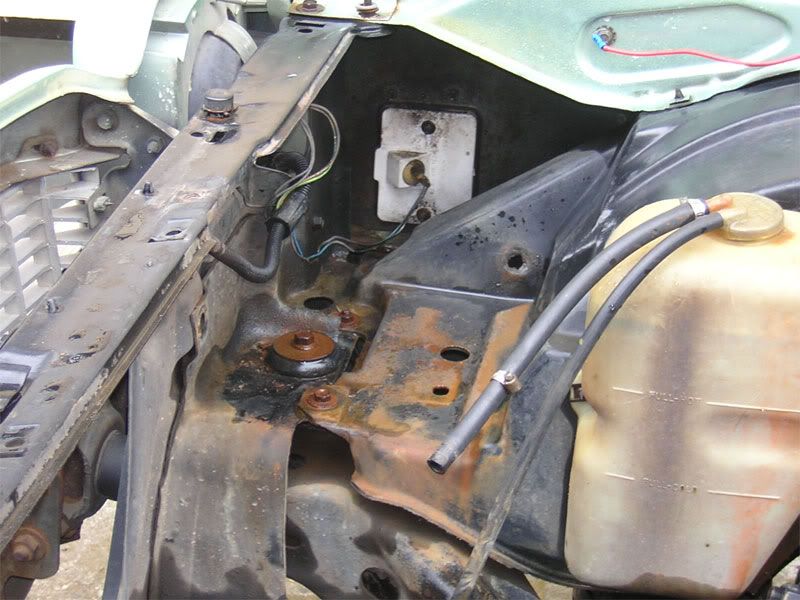 that's where the battery box was after we scrubbed it.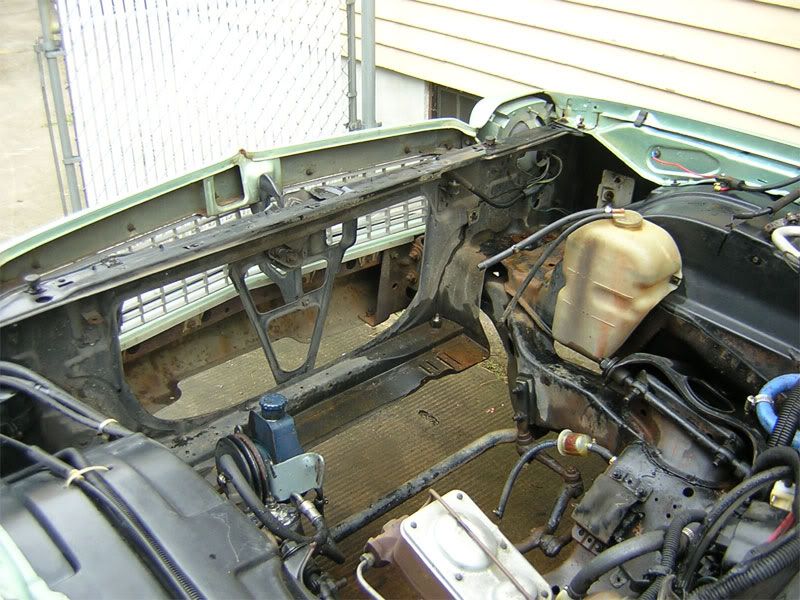 A shot of the engine bay facing forward.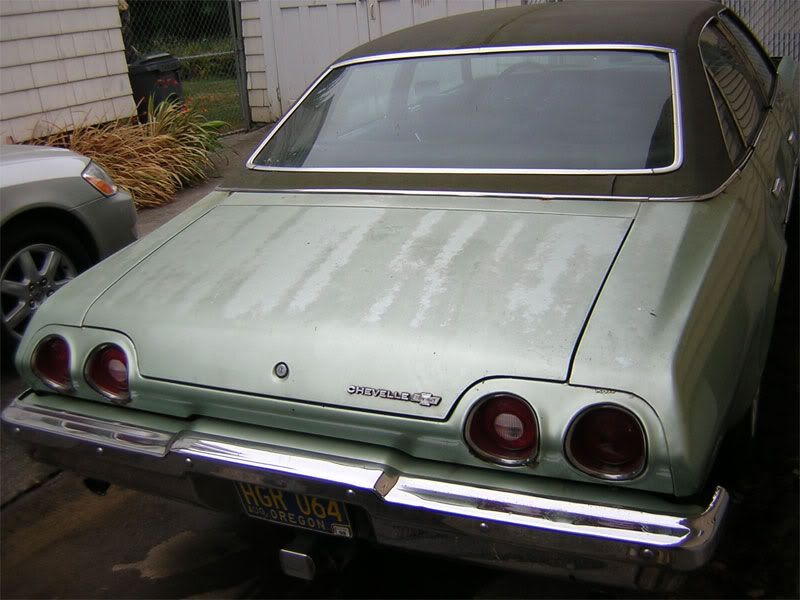 So yeah, comments/opinions. We're still cleaning it, we just bought a buttload of paint today to paint up some of the components of the engine compartment like the brake booster/master cylinder etc..
We I took out the A/C condenser today because we don't use the A/C pump anymore, it's really going to improve the airflow to the radiator.
Things left to do to the car:
Finish cleaning the engine bay
Paint the engine bay
Assemble engine
Hook up tranny to engine
Drill new holes to fit the 700R4 tranny under car
Install B&M megashifter
Clean up/sand rust spots on car
Repaint rust spots
Reposition back seat
Fix power to the right front seat
Lay new carpet in the trunk
That's about it, soon we'll have the beast running. Next week my dad's not busy at all in the daytime so we're going to be 100% on the car till it's done
More pics to follow within the next few days/week.