It doesn't seem to matter whether it sits for a few minutes or if I restart it immediately, it still acts weird on hot restarts - but only for a short time...
No funny noises/lifter clack (even with the doghouse off). Has 40 psi of oil pressure at a hot idle if the gauge is to be believed.
The fuel trim readings were not from when the truck was acting up, first on my list were fuel pressure, O2 sensors, MAF and coolant temp. sensor. Looked at fuel trims as an afterthought....
Another possibility is that the new 'spider' is leaking (bad out of the box??)
Changed the plugs, all had a dark "stripe" that I am assuming is where they lined up with the intake valve.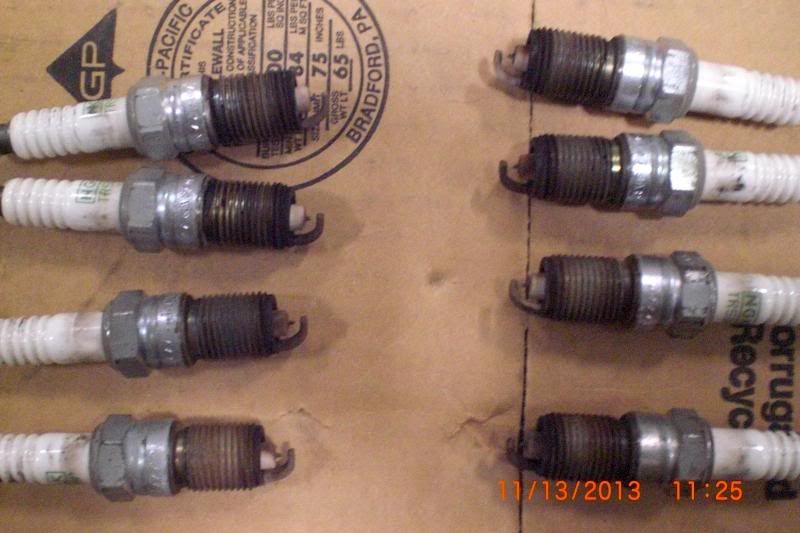 top left is #1, bottom right is #8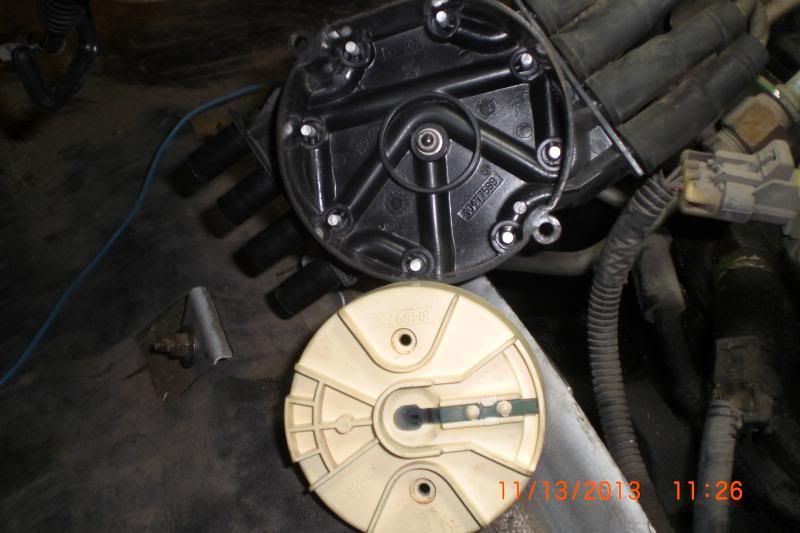 cap & rotor