As you can see from the TCI photos ... the 32's have a superior frame ... even stock. After TCI engineers one ... well see for yourself ...
The 32 frame is longer, better braced and has much thicker side rails. There is a complete mechanical evolution generation difference in a Model A and a 32 Ford. The 32 has double curved frame rails ( each end ) ... which is stronger than a straight rail and allows the car to sit lower. The 32 chassis also costs a good bit more than a Model A from TCI ... more work, more metal and with the 32 ... they have to use 32 frame rails specific to a 32 ... with the Model A ... it is just box tubing. 32's have a beautiful curve indention in the frame ...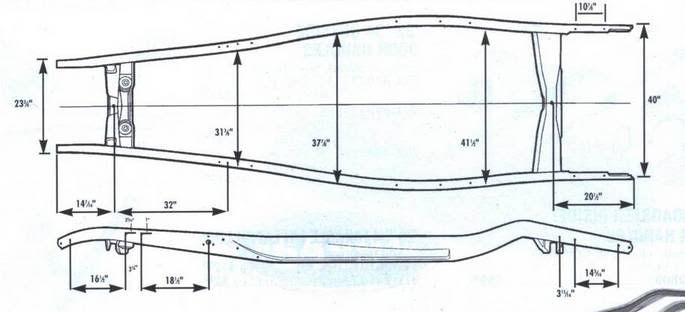 Go here for the Model A frame dimesions ...
http://www.wescottsauto.com/pdf2/FR-2.pdf
This has NOT been intended as a put down of Model A's ...
I like them too ... but just a answer to your question.
Model A's look good too and can be a lot of FUN ... they are just different ... than some of the other choices. Lots of rodded Model A's on the road ... having fun
As a side note ... the next generation of Fords ( 33 - 34 ) are that much changed over the 32's ... a even longer wheelbase, even stronger frames and roomier inside the bodies.