Quote:
Originally Posted by 65shelby
Duece, you seem to be a regular on this forum and have a good knowledge of the 32 in particular. You seem to do nice work. What I am working with is out of the norm which I am catching a lot of slack over. I am building a 31 a truck on a 32 frame, fenderless. I generally dont like a fenderless truck, as I think most people dont set it up right and the rear always looks out of wack. So stance and ride height is very important to me with this one. I dont want it on the ground, but a lower setting fenderless truck with the "skinnies" to me has the look for a fenderless. I am only after speed bump clearance. So do you still think only a c notch will do for me? I want a slight rake, but only one that the tire diameter will make the change with. Thank you
I am usually here a good bit ( after all ... I am a MODERATOR here
)
I would " C " notch fairly deeply. The notch does not hurt and it is better ( IMHO ) to have more notch than needed than not enough. If you want the " skinnies " to tuck closely ... I suggest a rear end with a maximum width of 56 inches. That is wheel mounting flange to wheel mounting flange.
As you can see ... my 3W sits fairly LOW
The frame is actully about 3 inches lower than the running boards.
I never drag the frame ... but you must be careful about the placement of your engine/transmission. They will be the lowest point of your project with the possible exception of the exhaust.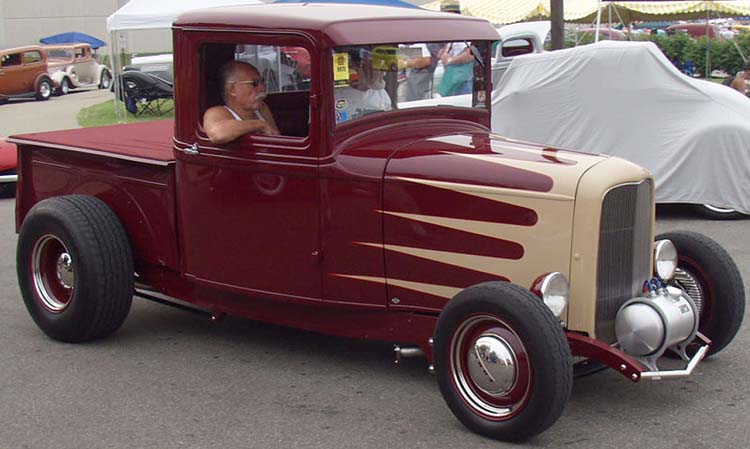 Randy