1932/1933/1934 Ford pickup cabs are basically all the same. The 32 has a bolt in firewall and two ribs across the rear of the cab. The 33 has a welded in firewall and 2 ribs on the back. The 34 has a welded in firewall and 3 ribs across the rear.
The Model A pickup looks almost the same ... ( almost ) and is fairly cheap to buy.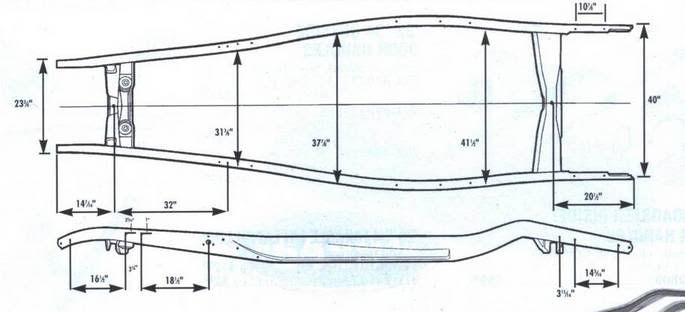 This is a Ford blueprint of the 1932 Ford chassis.
If you build your frame ... you will have a better reference for your needs for a body.
But a Model A pickup should be less expensive and quicker to build than a scratch built body.