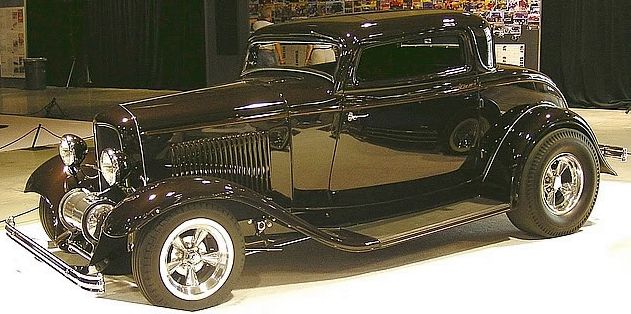 A lot of folks consider the old Doyle Gammel 32 3W ... as one of the nicest chops ever ...
But I think the roof line is all wrong.
So I used to think it would be a lot better in person.
NOT SO ... Imho.
I saw it twice last year. First @ the 75th Anniversary get together of the 32 Ford exhibit @ the Grand National roadster show in Los Angeles ( where the above photo was taken ) and than again ... @ the LA Roadsters show on Father's Day. It currently belongs to Bruce Meyers of Los Angeles .