Quote:
Originally Posted by
cobalt327
The diagram of the plug and measurements and its location is from
HERE
. By examining the diagram, you can see that the oil pressure shouldn't be lost if the plug is left out.
If the plug is driven in
too far
(blue circle), that's a different story.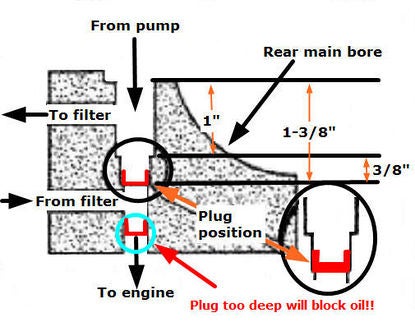 Looks like have some more BS about loosing pressure with out the plug under the main cap.
Here is some factual or real info from real engine builders not book reader or some who does not know how SBC oiling system works LOL.
PLUG UNDER REAR CAP • Speed Talk
If you can read look this over