still sitting about to go get interior done. too bad it leaves here before the chrome is put back on. I did most of the work on this car.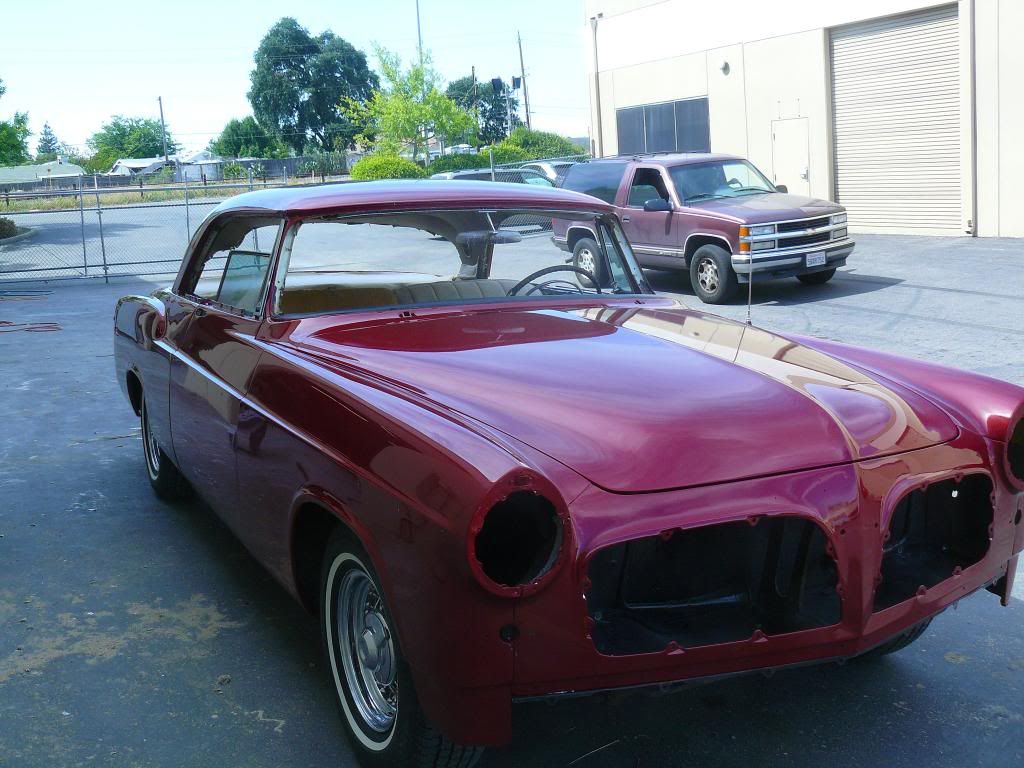 This gas door was interesting. Had to fabricate the little lump.
To be able to do these cars efficiently you have to be your worst critic and see only the imperfections. On this one right below the sail panel I see an imperfection. Something that may have slipped into the primer rounds but a good tech will find everything before that second app of primer. The rule of thumb for me is if it's an area where guide coat won't show me squat then I hand feel it. What I think happened here, and I don't want to make any excuses, is that someone used a 10" block on that area. I blocked the other side and I wouldn't use the standard 10" dura block, I would have used the skinnier one with more flex for that spot. The other side doesn't have that wave. when I made my usual round of checking over someone's blocking I found a few things and addressed them, but I didn't find this. Nothing to botch about though cause it's an even trade cause he knows a lot more than me.