Dual in's to center mount mono muffler going back out to exhaust exits out the rear valance.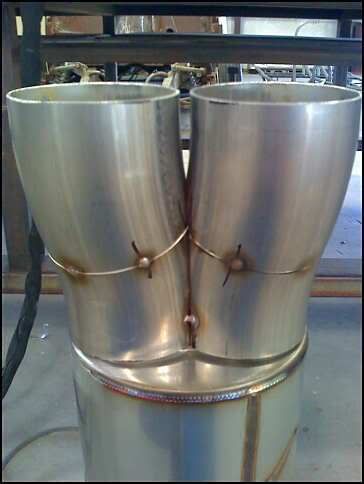 Dimple dyed gussets. Still need to get the front ones on.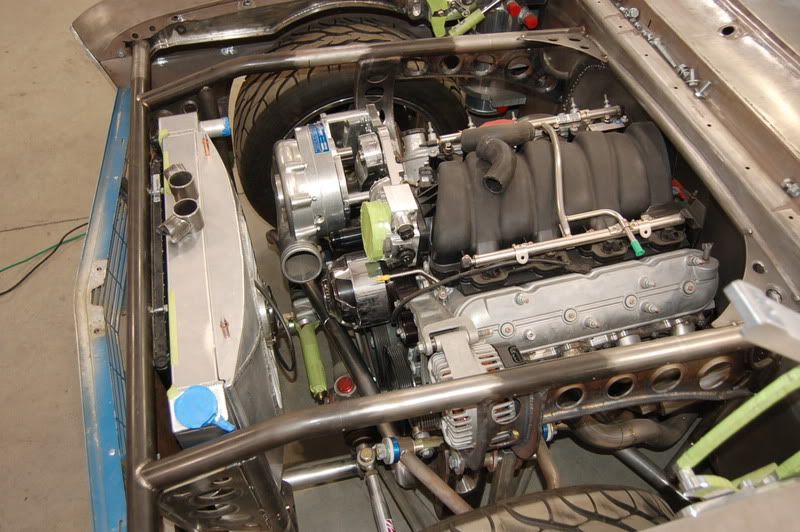 Since most of the major components are in the car I thought I'd have the car scaled just to see where we were at and where we would probably land.(As long as I don't change my mind! LOL!
)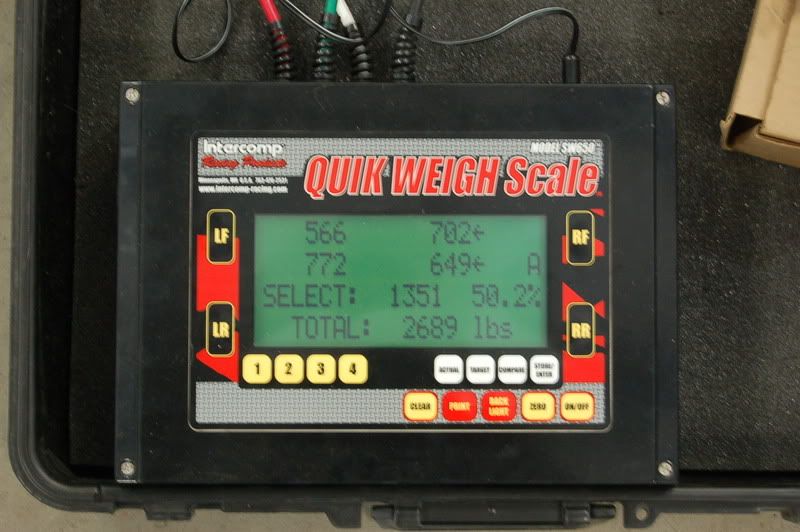 NOT BAD!!!
2700 lbs! I figure with upholstery, paint and a full tank of gas we should be right around 3000lbs! I weigh around 180 so I should have a 3200 lb car with me in it at the starting line!
What do you think? Anything that you would change or looks not right?
John