Quote:
Originally Posted by
chevyshuffler
Thanks... Ok il have a go at it. How easy do you think it is to remove the plugs? And are the reusable? Why on earth would a guy building blowers re build a charger with cleaning fluid still in the rotors. If this is the case im starting to get second thoughts on the unit itself. Ohhh never rebuilt a blower before. Hope its doable!
The plugs won't be reused. No worries- they're cheap. Click on image below for more info.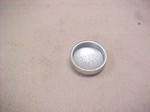 Cleaning fluid being left in the rotors is just an idea, there could be some other reason. And how that reflects on the workmanship that has gone into this blower is debatable. But the main point it there's no legit reason for fluid to be there, and it should be removed- the rotors become hot in use, the pressure could cause a plug to pop out, and it affects the balance.
I would remove them w/a slide hammer using a self-tapping screw end on it. Drill the plug, thread on the puller and remove. Only need to remove the plugs from one end of each rotor.