you or the previous owner had to cut out the big x-member at the bell housing to install the th350. this x-member also hold the weight of the cab. so any x-member should be fabricated to keep the twist out of the cab mounts. twisty cab mounts will cause the front of the cab to drop making it hard to line up fenders or fit the doors.
there are a thousand ways to make a x-member this is mine. fully boxed frame and the tubes running to the cab mounts for support. i was unable to add the 2nd tube on the drivers side due to interference with the hydroboost. the 700r4 mount is on a piece of 2x2 angle that bolts into the center gap.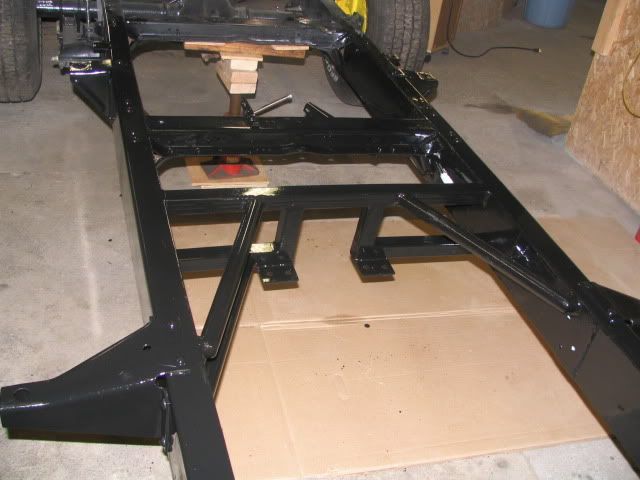 i doubt if you have your panel body off for this job. but any reinforcing you can do to keep the cab mounts from sagging will help.
still waiting on pics