Quote:
Originally Posted by lelshaddai
I have a 1950 F1 with a SBC 350. It had a powerglide and I am changing the tranny to a 1985 Corvette 700r4. I am trying to find some easy ways to set up the lockup. I have seen kits, solenoids, 1 wire, 2 wire, mechanical electrical, vacuum, no vacuum. Which ones are quick and easy. This 700 does not seem to have a vacuum port and has a 4 prong plug for the lockup. Also will the Detent cable for the powerglide work with the 700r4. Any suggestion on mounts. This has two two parallel bolts for mounts.
As a suggestion for a solution to the lockup, this is the kit I used;
TCI
I used this wiring schematic to make it more versatile. I wouldn't pay to much attention to the colors as they are specific to my vehicle.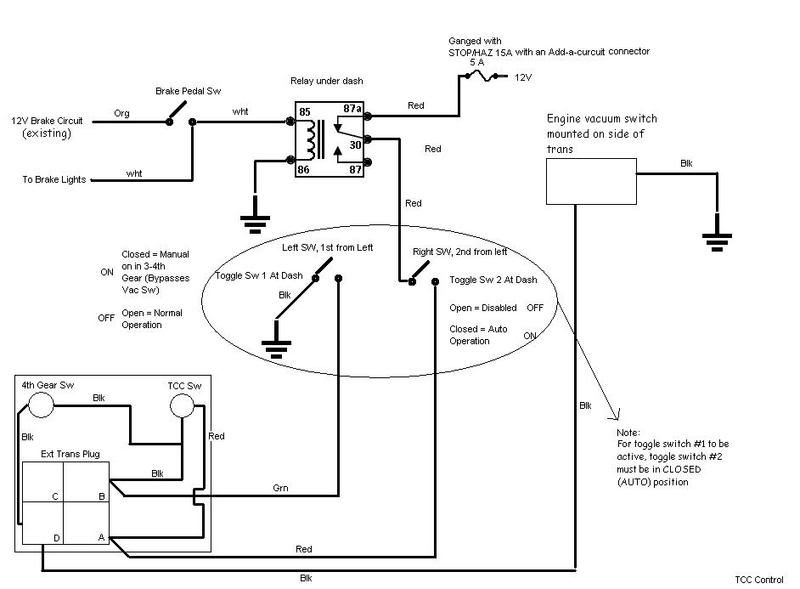 As a suggestion for the TV cable, no, the powerglide detent cable won't work. I'd suggest you go to
here
and read up on their EZTV system. Works great on mine. I'd use it again.
Are you talking about the rear mount?
Hope this helps, ask questions if you need more.