Hi. Now this is my first 700r4 trans and I have done as much research as possible in regards to getting this thing setup right on a custom install. Dont want to burn up a fresh $1000 rebuild.
I cant seem to get my throttle valve to plunge fully into the valve body. It seems the throw in that plunger are maxes out where you see it in the first picture and that no adjustment at the carb or cable will cause it to go any further. It is hitting a stop.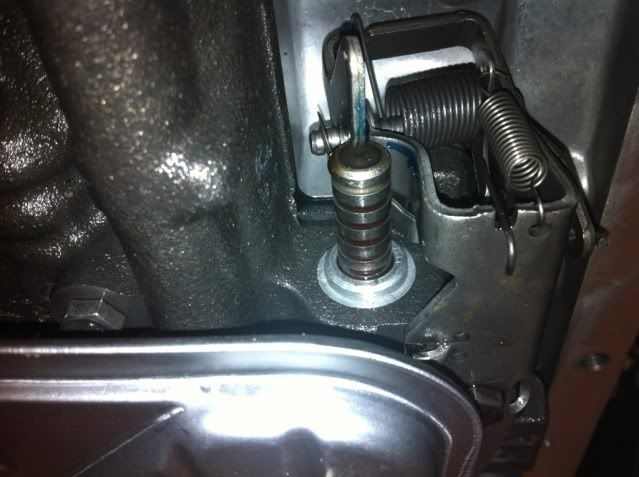 The second picture is where it sits before operating the cable.
Does this look Ok? Anybody see anything that I might be missing? I had read a few places that that plunger should be fully in the valve body.
Thanks!