Because a 454 was a available option in a 72 Monte Carlo, it would be a easy conversion ... if you have any swapping experience.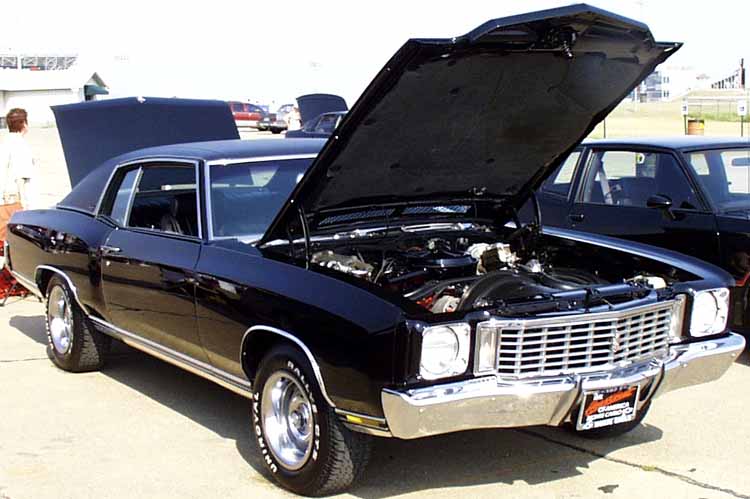 A 72 Monte Carlo is a big, heavy vehicle
and takes a good bit of torque to move it quickly. A 454 BBC ... has a lot of torque.
A better rear gear ratio ( 3.43/3.55/3.73 ) would also offer a big improvement.