Okay I have to confess, I bought the rear! I called him and told him that I was going to pass on the rear and out of nowhere he started telling me about how he was moving and blah blah blah... I got the rear for 100$ and gave him a used set of comps roller tip rockers! It was like I was possesed or something. LOL Both wheels turn true and does have 3.73 gears! But @ 100$ I couldn't pass it up. Everything aside I got a good deal, you can't find these for less than 350$ 400$. Well, atleast i'll have posi for a while.
Auctually Troy, my elky is completly stripped for a frame off resto, pics in my journal. Thats why this rear interested me because i was taking some parts to the sandblasters and was going to take my old rearend to get blasted and painted. It just seemed completely worthless to have it done to my peg-leg 2.5 ( or whatever) geared rear that I was only going to use till I could get one built. If this rear can survive long enough till I get a 9" or 12 bolt built I will resell it.
Some pics of the rear, Tell me what you think.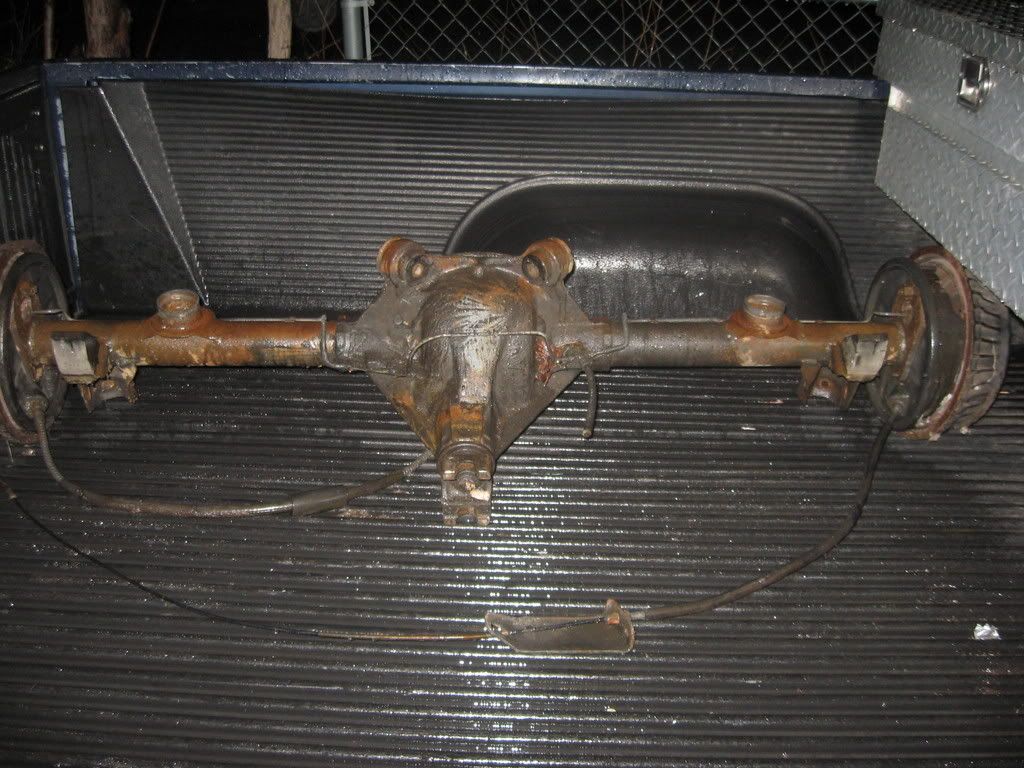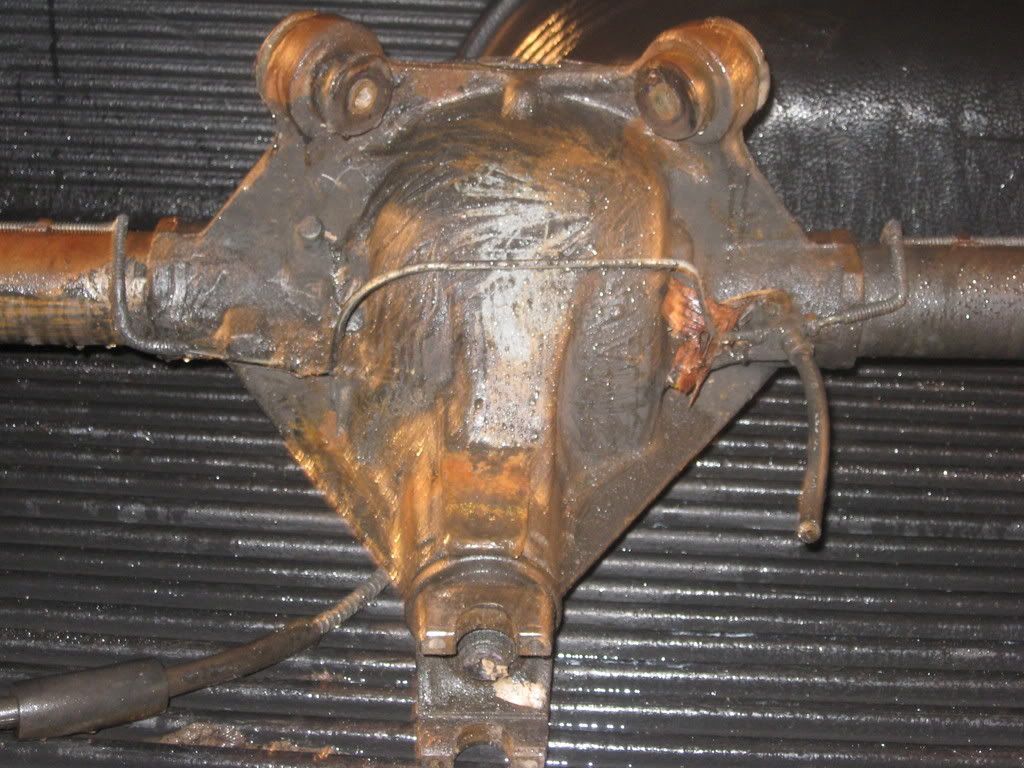 Anybody know if this is an auburn or eaton unit just by looking?