What kind of car/Truck are you wanted to airbrush the dash on?
That helps out a lot with design and layout. Also what does the outside of the car/truck look like as far as color , graphics ect...
Flaming skulls or flames with skulls.Bio-mech with wires and skull connectors.
stack of bones there are some many different combos you could do.
You my take a look at Craig Frasers site for ideals Or check out Coast airbrush supplies and look under the stencil section for Craig Frasers Skull masters stencils.They may help you get a better ideal of what you really want.
There is a running joke in the airbrush world .
Guy come into the shop and says I want it to look cool and have skulls .
When he come to get the car he gets mad due to the airbrush artist paint a skull on top of a block of ice..... hence cool skull.......
But if you just wanted some simple you could go with something like this: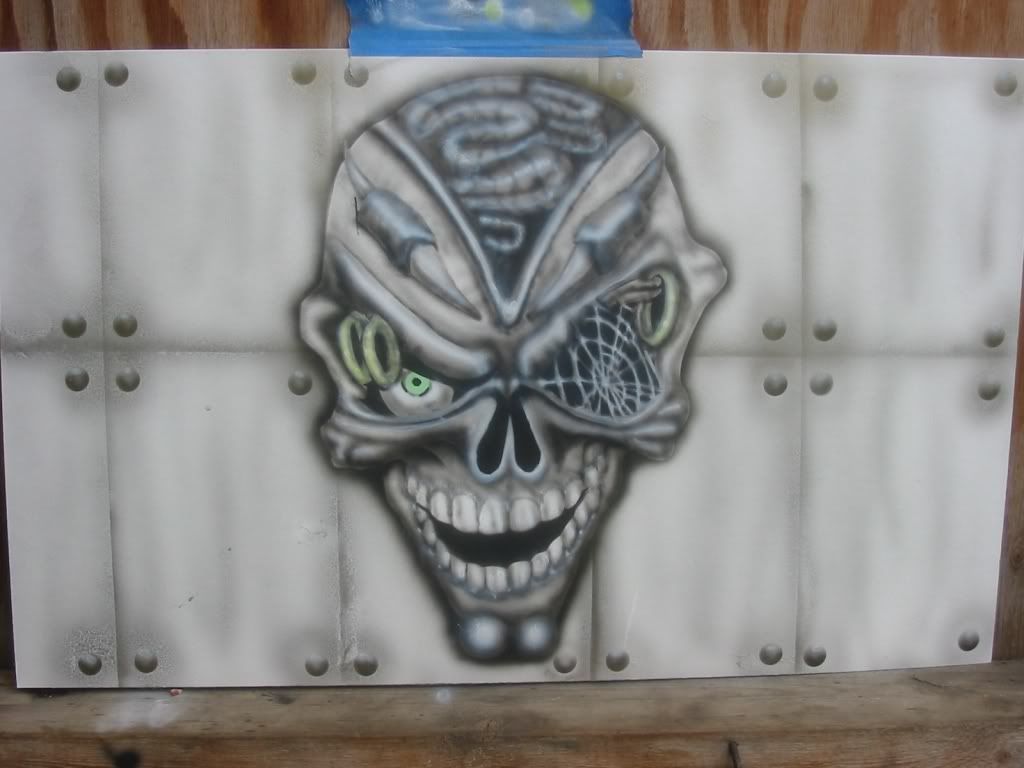 This is one I painted.
or you could even have airbrushed diamond plate in the background.
or something off the wall like this one I painted on a computer case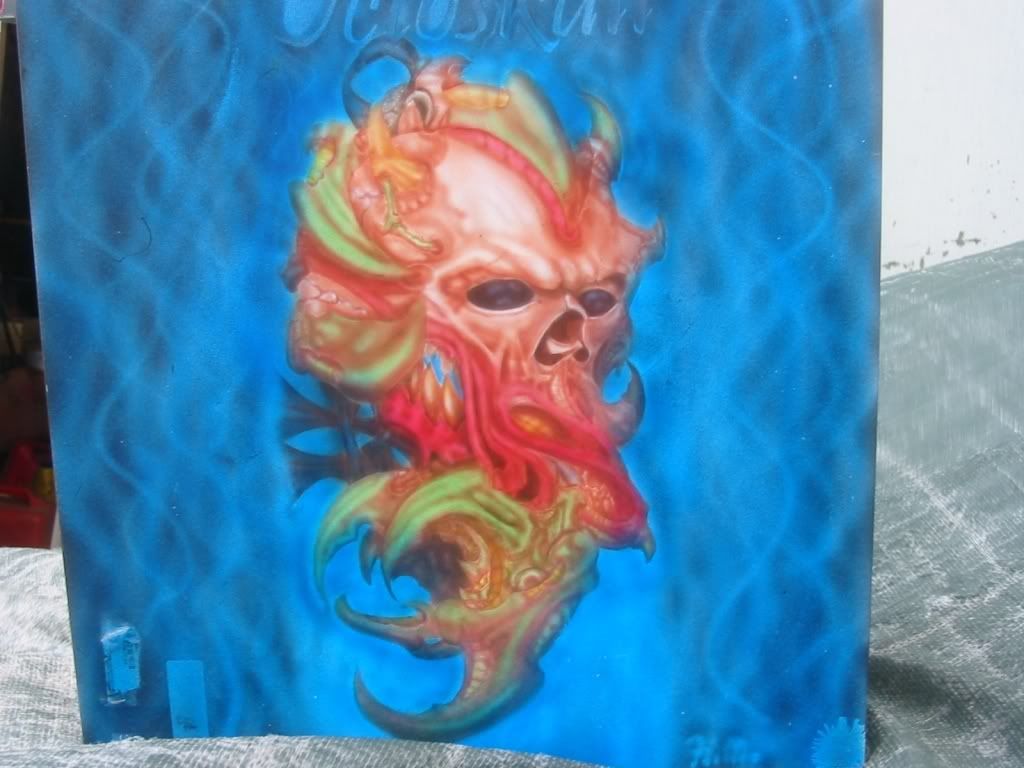 or like this but I know I need more practice on my flames.
but you will still need to tell who ever is in your area that does airbrushing what kind of car it is pictures of the dash you want painted and have some kind of ideal what you are looking for.
It is not like getting a tattoo where you have a flash book to look at and choose this one .
so give it some thought.
Herb