Just starting a build thread here because I want to document the process and I'm sure I'll need alot of help along the way.
The plan: This might take a while, slowly buying parts. Still not sure on whos gonna do the welding for me (anyone wanna help in the PHX az area???)
General idea so far (very general...)
5.3l complete legal swap
4l60e + Advanced Adapters to stock split case
Howell harness or ?
motor mounts AA or custom
x-member AA or custom
Aftermarket radiator/tranny cooler
Custom PS and AC lines
All aftermarket gauges on custom dash panel
Havent started thinking about small stuff just yet
I have finally gotten the ball rolling on this project. I have been tearing things off the truck, and just today aquired a fully dressed 5.3 and 4l60e for a screaming deal locally!
2004 5.3l gmc sierra 53,144 miles and 4l60e (4x4 version).
Complete from head to toe (need gas pedal and TAK)
Couple questions before I get to the pictures.
1) Are there any alternative to AA split case adapter?
2) Tranny is 4x4. I was told i can swap tailhousing to 2wd to use AA's adapter. Is this true?
3) I want to use rubber motor mount style, but have heard of strength issues. Any other options?
4) What is the key in the mounting location? Is it to get drivelines straight? Do I want it perfectly center in the frame rails?
5) Will the stock exhaust manifolds fit? If not, what other options have proven to work?
6) I have a billion questions I'm sure... but anything you guys would have concerns on parts wise?
Transplantee prepped for surgery!
Donor Heart!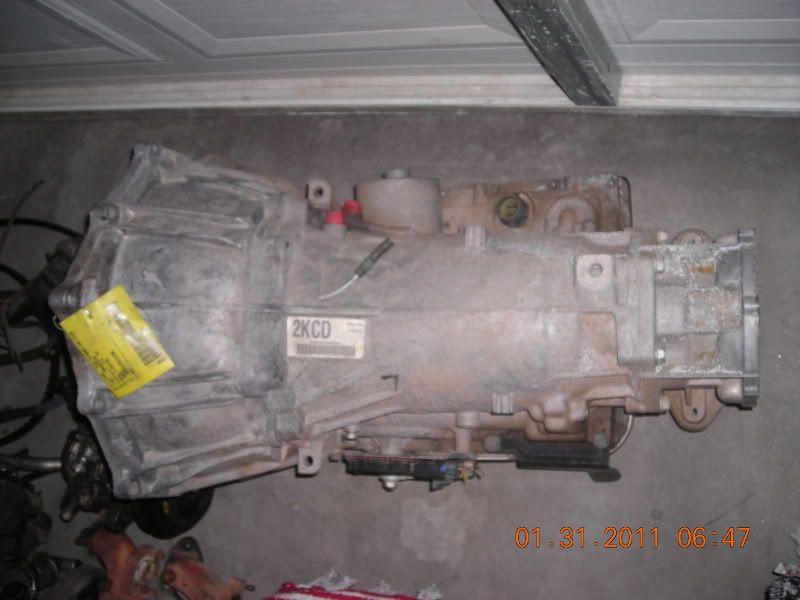 More to come hopefully soon!