Got the 1997 S10 chassis moved over to my house today. Paid $200 for the roller. I will end up giving the rear end and wheels and tires back to the guy I got it from. He still owes me the title from the guy he purchased the truck from. I am supposed to get that this coming week. But I am getting everything I need: frame, front suspension, front brakes, steering components, etc.
Here is a shot of the chassis on the trailer at the location I picked it up from.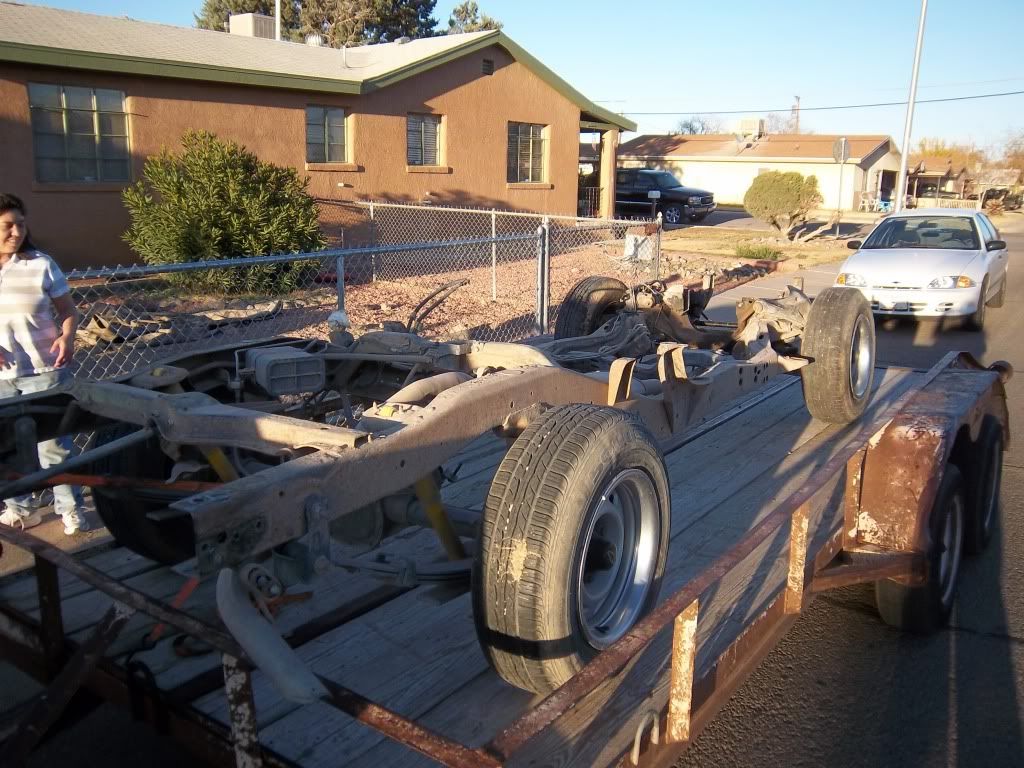 Here is a pic of the chassis parked next to my Bug body. Can't wait to start ripping into this frame and getting it cleaned up and situated under the body. Gonna start working on it later in the week.