Like 99% of the rest of the places out there, the shop i work at is rather slow right now. However, there seams to be some interest in us doing some more custom coffee tables.
Interest that started because of this custom table Boss Jr did a few years back for a local BMW dealer, but the new interest is coming from some Audi owners.
Interest is great and all, but you need a product if you want to sell something right?
I suggested doing some concept sketches to show the guys, simple stuff to kind of get the ball rolling, but Joe Jr wasnt so sure about spending time to chase something that might never happen.
so i went hiome and did my own CAD file. An Audi RS4 line drawing, which will fit quite nice on a 40 x 20 coffee table.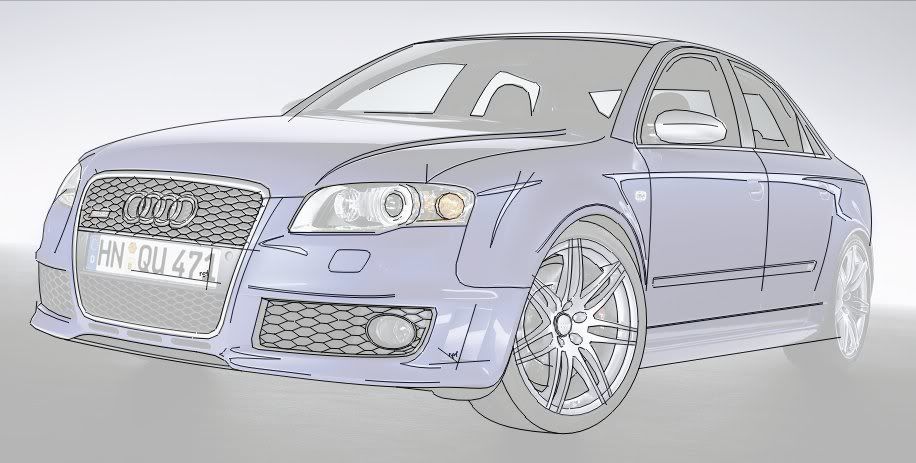 and would be etched on a table like this:
[IMG]
http://img.photobucket.com/albums/v473/hotrodkid/mtable.jpg[/IMG]
the problem is i cant work in color, so highlighting curves and such is a bit of a pain, especially considering my artistic talent is .... well .... missing since birth. lol
any suggestions on how to ad some realism ? i think that tracing the reflections looks like butt, but at the same time leaving them out doesnt look right either