So my buddy has a Lanair waste oil furnace for his shop which doesnt work. He decided to just replace the entire fan / atomizer unit and be done with it ...
And then he found a fan / atomizer way cheaper. Thats where the problem begins. Its for a EL / BG waste oil furnace. IM not to worried about having to ake up a preheater, but i need to figure out the power and thermostat wiring to the burner unit
I figured out the round 6 pin plug on the side is the preheater wiring, and that the corded square 5 pin is the "burner plug" (hows that for a generic name?) and there is also one more small 2 pin plug that i cant figure out. At first i thought it was for the wall themostat, but if it was it would just be screw terminals, not a plastic plug.
looks like this: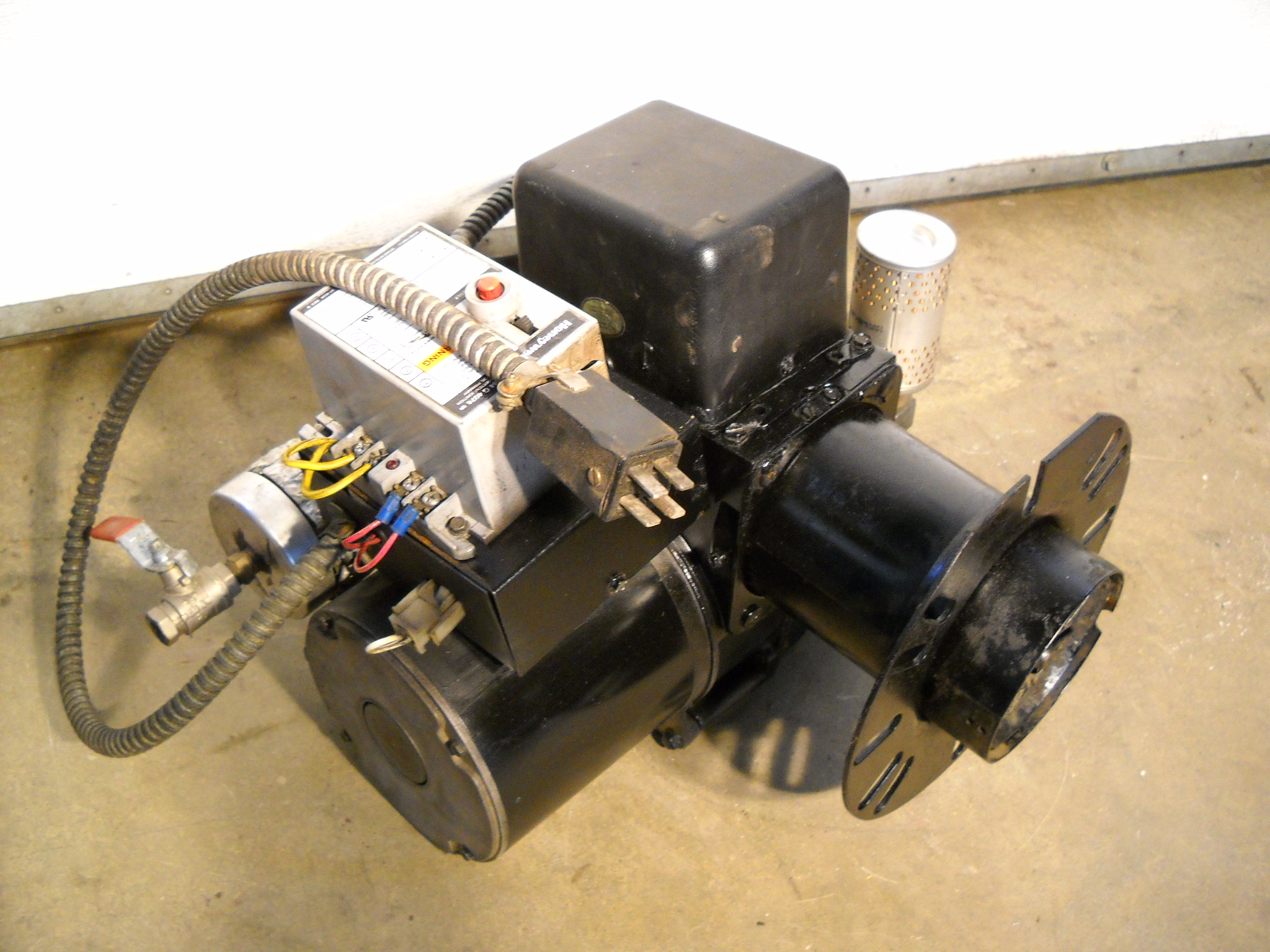 Oil pump and fan, fan control, and preheater are already wired up on the Lanair power box, and the wall thermostat wires into it as well, so i think i just have to figure out whats what on the 5 prong and make my connections.