"Basics of Basics" Control cable repair.
By Brian Martin
While working on my 1959 Rambler American the other day I was able to get a couple of rusted cables working and thought some of you may find it useful. I repaired my emergency brake cable that was rusted solid, it wouldn't budge! The one in the car had been forced and was ruined, luckily I had a parts car with another, but it too was rusted solid. When I found the heater control cable was the same way I figured I would snap some photos and write a "basics".
Here is the cable as I pulled it from the car. This one in particular had a fan switch as well so finding another was pretty tough.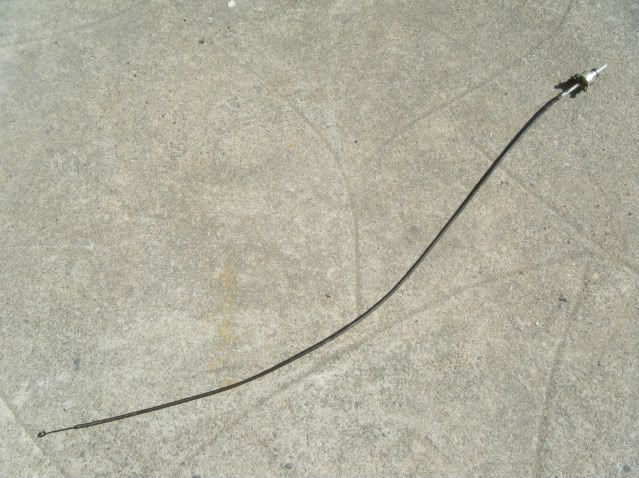 The first thing I did was to lube it. I put it in the vice and simply dripped some lube down the cable. I added more every time I walked out in the garage over a few days. With the brake cable I had it dripping out the other end, that was my goal. But with this one I didn't want that much, but hardly any goes in when you do this, most ends up going down the outside. So it takes adding that oil many times before I felt that it was well lubed in there.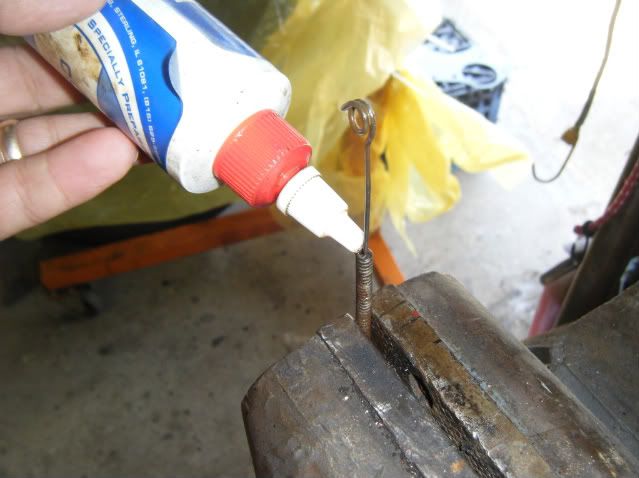 If it is anything like my heater cable and emergency brake cable it still won't budge. You have to be careful not to push hard on the cable if it is hanging out of the housing, it will bend VERY easy. My original e-brake cable had done just that, pushing the handle forward to release the brake simply buckled the cable and rendered it useless.
So I put it in the vice as shown so I could hold the cable (at the loop at the end that goes over the heater control valve). Holding this cable so it doesn't bend is critical.
After gently pulling on the cable to find that it simply wouldn't budge, I twisted the housing with a pair of channel locks gently grasping the housing as not to crush it.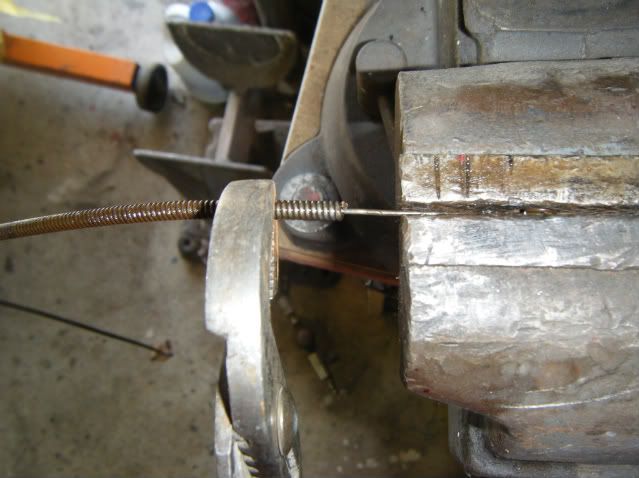 This was all it took, being I had lubed it well, as soon as I twisted it breaking it free from the cable it moved in and out pretty well. I then put it back in the vice to lube it more. I pulled the cable up and put some lube and pushed it down to it would push the oil deeper in down the housing and cable. Doing this a number of more times during the day as I was working on something else (you know you always have something else to work on!) it was free as can be and works like new.