"Basics of Basics" Lengthening or shortening a bolt or rod.
By Brian Martin
So what do you do if you have a bolt or rod that needs to be longer, how to weld it and keep it straight is the problem. This trick I learned years ago has worked well for me.
I was getting ready to put my motor in and found that the rear tranny mounts, though they looked the same as the front had a longer stud. I had couple pair of new front ones but nothing for the rear. So I needed to lengthen the studs a pair of then, changing them from front to rear mounts. These mounts are very expensive for my Rambler and a few days to get, so this was my choice for a fix. In photo #1 you can see the new mount and the old one with the longer stud.
Photo 2 you can see how the stud was cut from the old mount and beveled. The stud on the new mount was shortened a little so the weld would be hidden inside the bell housing and not interfere the nut being screwed on. It too was beveled.
Numbers 3 and 4 show how to keep it straight while welding, you clamp it into a piece of straight channel or angle iron. You of course the metal has to be perfectly straight, and no distortion or anything so the bolt or rod can lay down perfectly flat.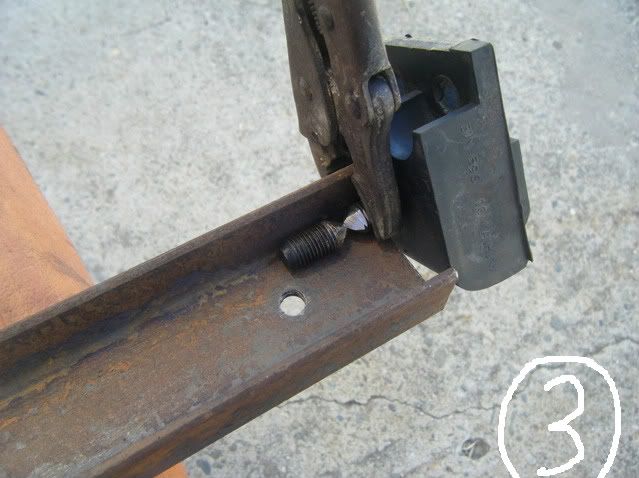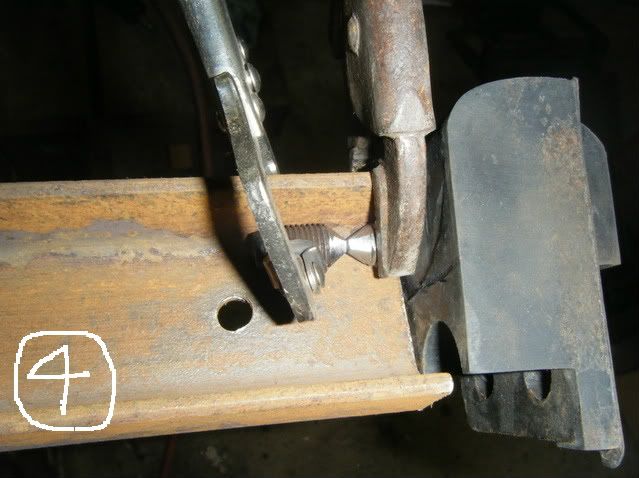 Photo number 5 shows after a weld has been made. In my case I needed to set the welder very hot so a quick weld could be made before the surrounding metal heated up and melted my rubber motor mount. And in photo 6 you can see me quickly after welding cooling the stud where it goes into the rubber with my air blower. You don't want to cool the weld it's self to fast or it will become brittle. I am no metallurgist but I have to assume even what I did here was making it harder than before so this could be an issue depending on what you are welding. In my case I kept the weld area as unaffected as I could by my cooling and will be throwing the dice that it won't be too brittle.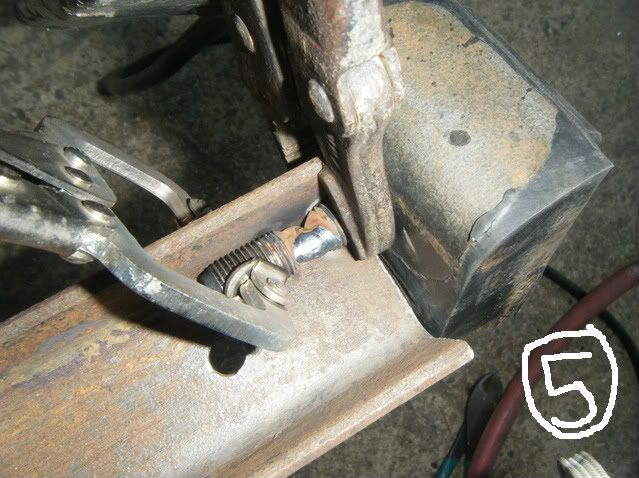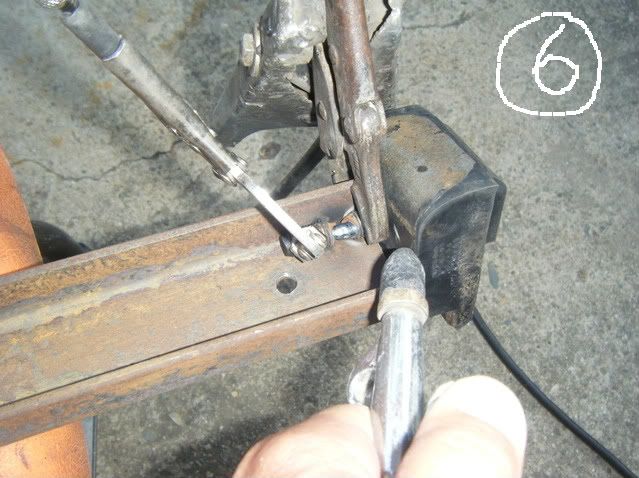 And photo 7, the final product before smoothing off the weld a little so it would fit thru the hole in the bell housing.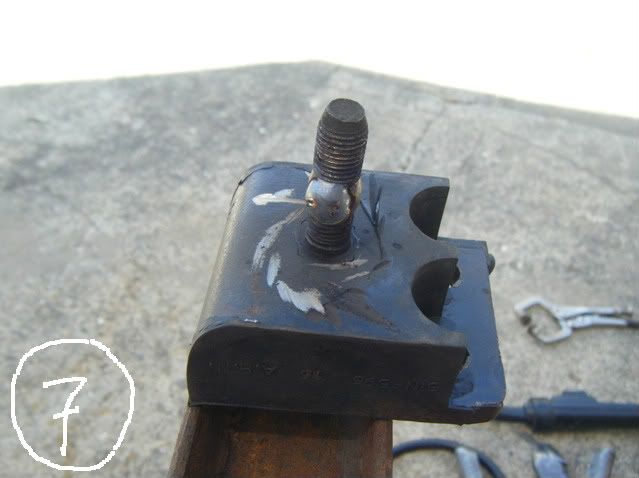 These motor mounts have been in my car driving it every day for a number of months so all looks good. I got the job done with a little hotrodder ingenuity. It was funny how I thought I would just be ordering a new pair of mounts as today that is more how we think, just buy new. Then it hit me what would I have done back when I was in high school, my God I would have cut and welded that sucker and been at the drags that night, so I decided to cut and weld them.