Have a look at this photo: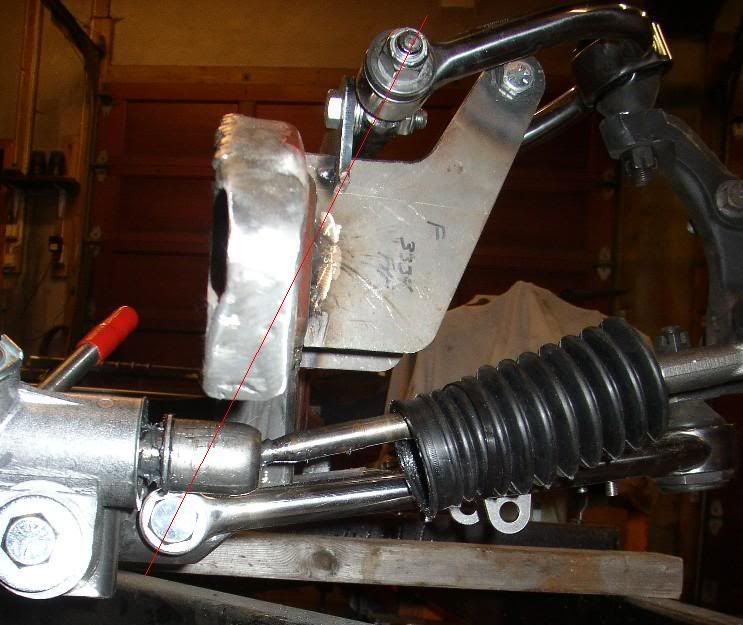 The bowl in the steering rack link is not on the red line. It is approximently on the outside on the red line.
Is this way out of how it should be or would you consider it close enough to be acceptable?
One way to make it better would simply be to raise the steering rack a little, however it's not enough space to raise it enough to make the bowl be exact on the red line.