I'm a newbie to the SBC, I'm running a 350 in my Porsche 914. I have the engine and trans out to do some trans work (Porsche trans no like big torque!), and am doing some cleanup work on the engine and engine bay.
I'm shooting for an American car hotrod type engine look, with as few wires showing as possible, highly detailed/clean/simple.
Questions:
1. I'm getting the headers Jet Hot coated, but need to get cleaner plugs in the EGR fittings first. I'm going to use something like
this.
What size plugs are these in my headers?
2. I want to run the spark plug wires under the headers, rather than over, and hide them as much as possible. Is there a kit to do that?
3. The blue capped sensor on the left, and the square bronze water plug on the right on the manifold won't be used anymore. What size plugs do I need to cleanly cap these?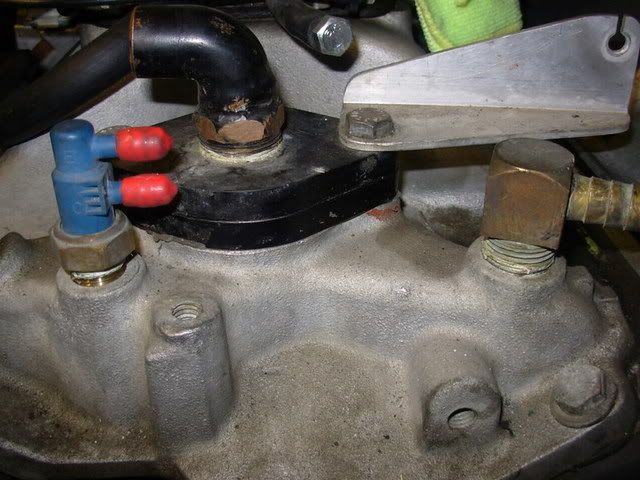 And the blacked capped on on the manifold, and the carb: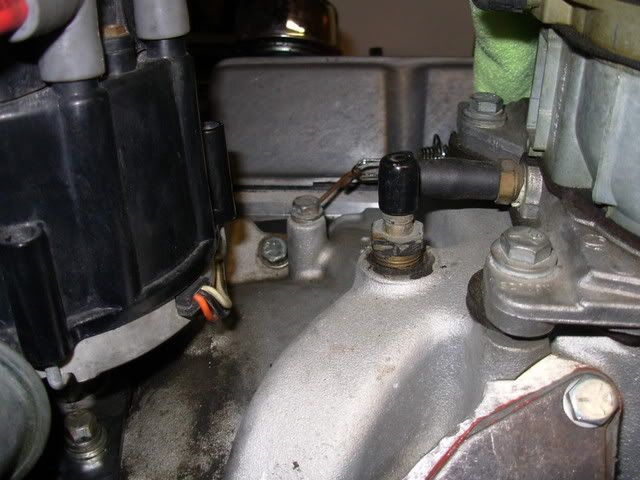 4. What is the current state of the art for hot rod wiring wrap? Something nice and clean, not the standard corrugated plastic.
5. Who are the good Internet hot rod parts dealers? JEGS and Summit I know about, but they seem to lack on the really "trick" hot rod parts.
6. How do I convert the "AN" size hose and fittings to a number I can understand. In other words, -04AN = roughly what, in inches? Same for -06, -08, etc. Is there somewhere that has the conversions?
7. I am going to be resealing the engine - manifold gasket, pan gasket, front seal, rear main seal, etc. Who makes the best seals? Any tips?
Thanks all!