I've got a HRA setup that I'm doing in an El Camino. You probably have the same controls that mine has and the wiring layout will be like this.
If you look at the thermostat switch there are 2 blue wires connected, one from the switch and the other long blue wire with a connector on the end. That long blue wire is what connects to the compressor and would be the one replaced by the compressor wire in your new harness.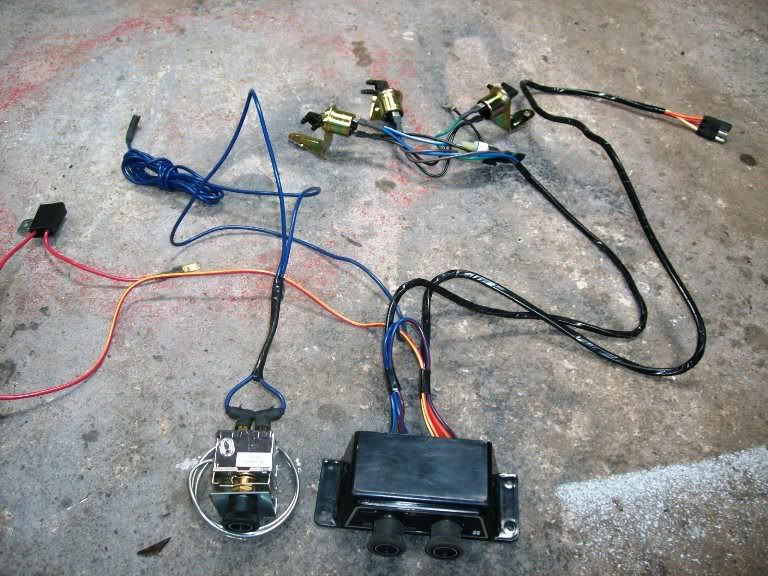 By the way on my El Camino I did away with the HRA controls and converted the original factory controls to operate the unit.