As some of you know I have the Harbor Freight sandblaster. Everybody has had problems with the cabin sandblasters. But after messing with it all day, i figured it out!! Let me explain.... this is the type of gun I have.
and black Diamond for media from Northern Tool. I was blasting with the gun upside down to see if it would make a diffrence when I realise that the media wouldnt get sucked. I took the hose off and the media would just sit here (see pic) when the trigger aT FULL blast (and gun upside down).
Media was stuck. Of course this very course media, but I also used fine glass beads and it was doing the same. So i took the end of the gun apart.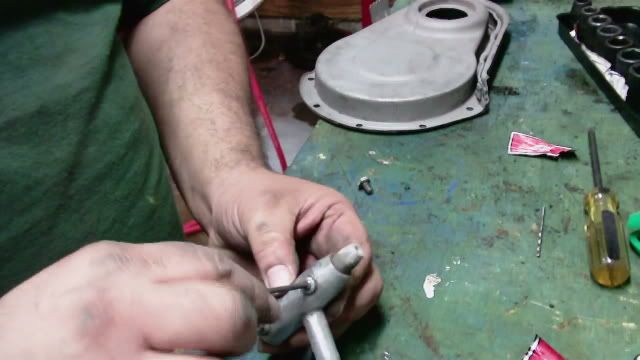 Took the ceramic end out.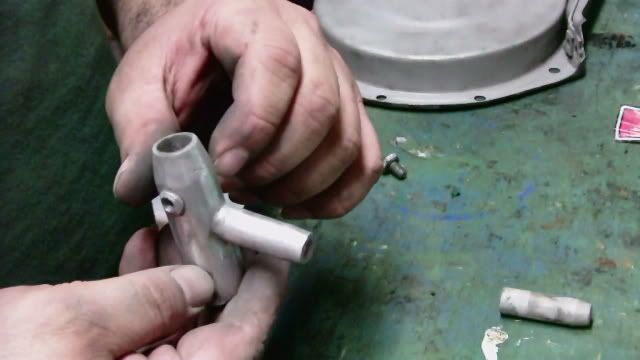 Inside the gun is this insert.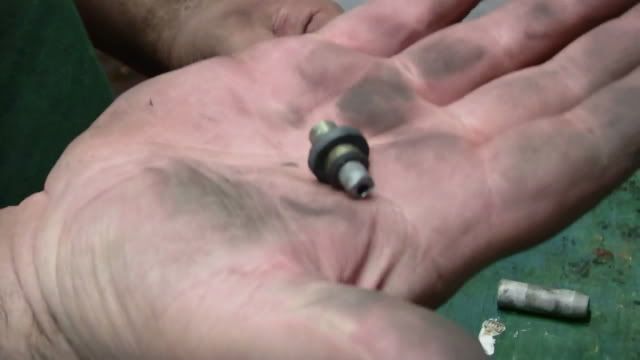 This insert is part of the air feed passage and it meets with the suction passage where vacuum is created. U see where the allen wrench hits the insert in the gun...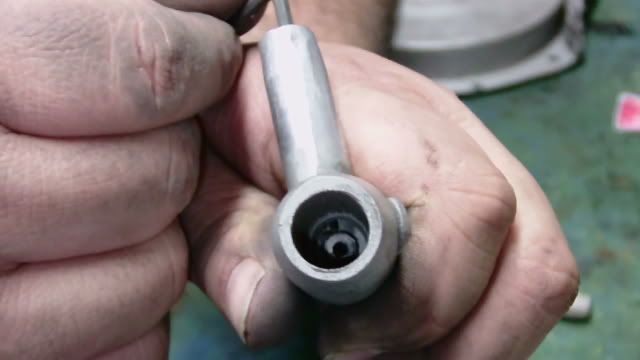 Well the media would get clogged there. For some reason course or fine media would get stuck here. So,,, I took the insert & grinded it to give more passage without loosing vacuum.