I just picked up a 1977 F-250 with a 460 and a C6 for a smoking deal. The only issue is that the 460 isn't running right. It will fire right up, and seems to idle fine, but once any load is put on it (either by revving it in neutral, or trying to move) it sputters and stalls. If I push it too hard, it will just die. My main suspect is the carb. It's a Motorcraft 4350 4bbl. I'm planning on replacing this setup with an Edelbrock Performer intake manifold and 750 cfm carb, but I don't quite have the money to get that yet, so I would like to get the truck at least running decent for a little while.
Looking at the carb, I noticed that there is a spring poking through the top of the carb on the front left hand side. Does that look normal?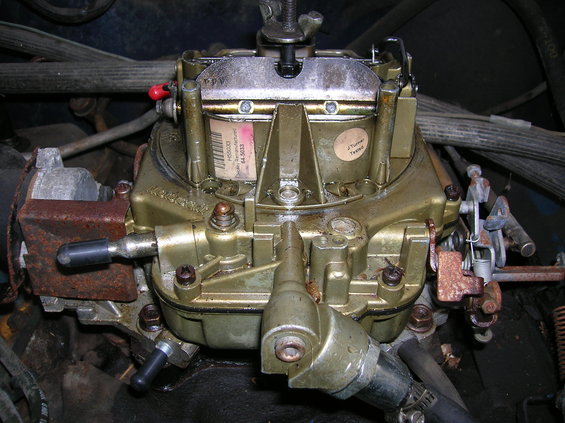 Does anyone see anything, or have any ideas as to what could be my problem? Thank you for the help.
http://www.supermotors.net/vehicles/...ry/18523/63231