I got the fuel cell in for mock up and it fits great. I'm wondering if anyone has any ideas on how to strap it down?* I was thinking about making a cage of sorts under it. Here's what I'm talking about in the picture and put straps on the top.
Here's a pic of a mock up of sorts.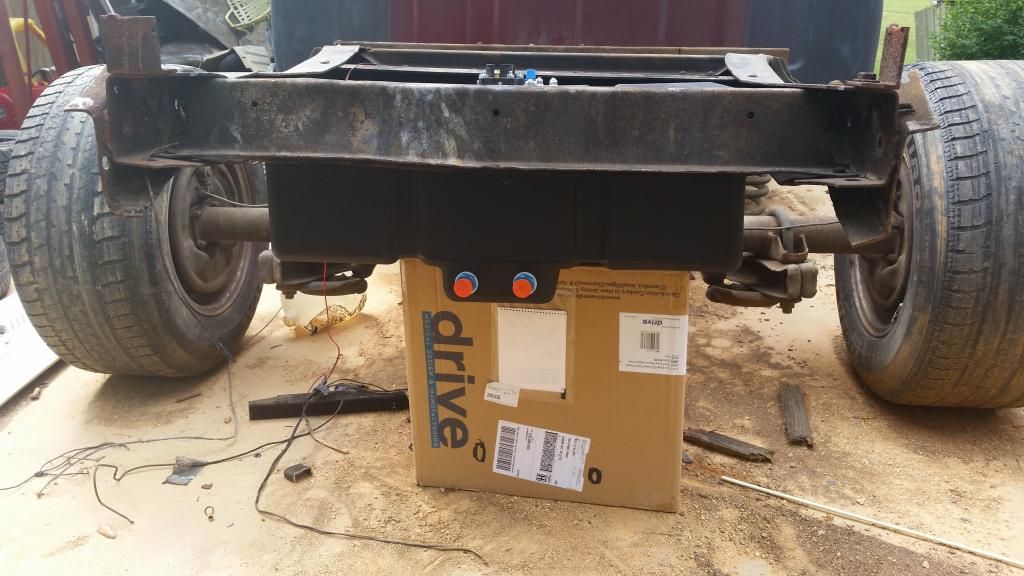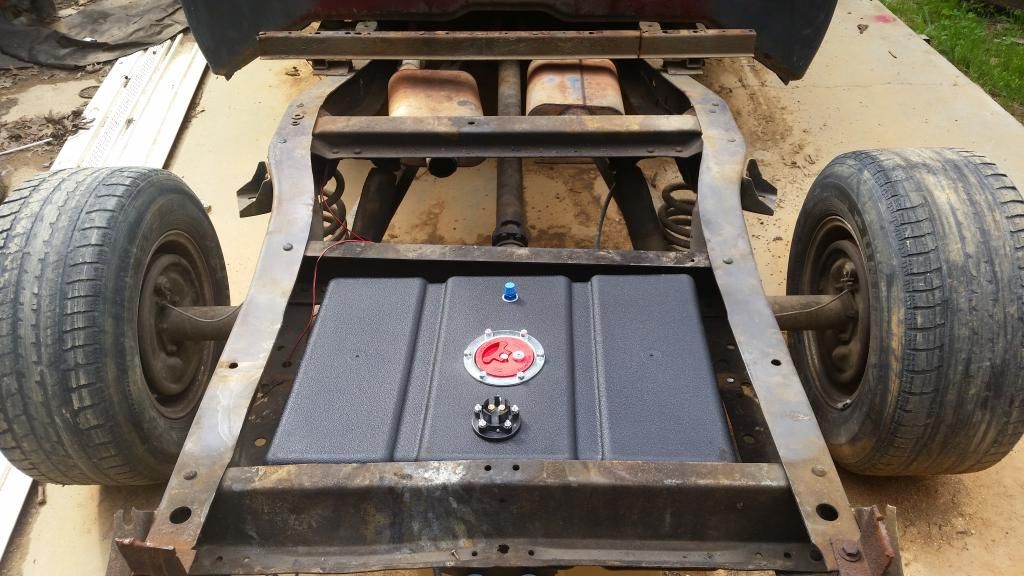 I had to call Summit Racing to tell them what inlet and outlet my fuel pump is so they can tell me what fittings I need to get to plum it. Which I'll be doing this week after the first.