Well I need some advice,first off compressor...I'm running a 60 gallon puma will run my da non stop if I run it real hard it will slow it down a hair but not to the point that I have to stop sanding.But I need something to run two da sanders @ the same time.
The cheapest option seems to buy the same puma run one om the front& one in the back.But then there's 80 gallons I can afford a few of em the cheapest one is 900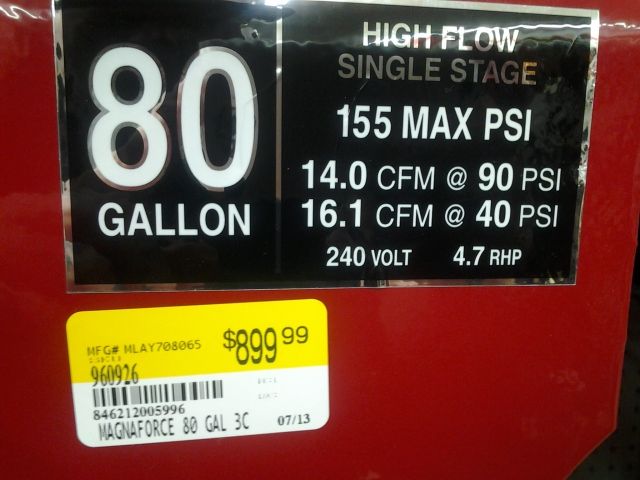 it seems kinda weak still.I've seen some more that are 500 + more & I don't mind paying the extra to get what I need done.
Next questiom is Im using 4ft shop lights &I have a bunch I looked @ the clamp lights that can take up to 300 watt bulbs the damn bulbs are just so expensive,I though maybe one between every 4 footer or would it be better to go with 8 footers?