I finally have some air now with my bare bones 15 amp US General. The system has been working great for more than a few weeks so far. Only 1 copper leak. And 3 tries on the flex hose to get it to stop leaking. The HF $20 filter had a good leak too on the regulator, so I had to re tape that after it being already on there. The 36" 3/4 hydraulic flex hose I got from Northern for around $20 shipped.
This place has been great, taught me how to wire, anchor and especially pipe the thing. Oldred has been most helpful too on anything compressor related when I search on the topic, very helpful and patient fellow on the subject. Now time to practice & read a ton more on paint, and how to paint. lol
I thought I resized all the pics, oops.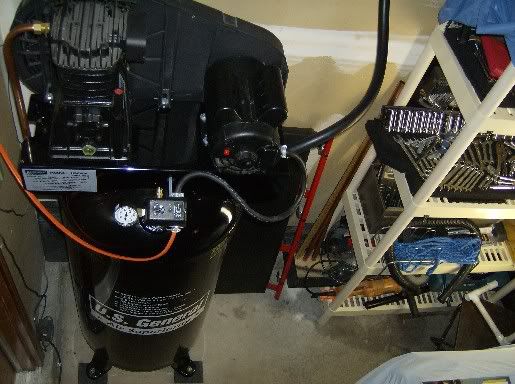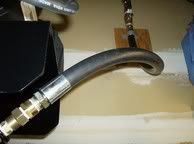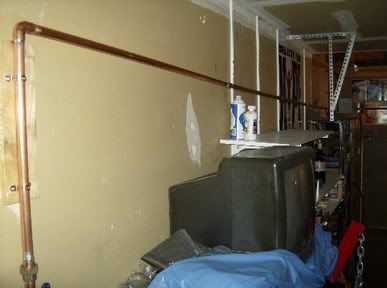 I just call this the engine drop 1, at just over 25ft. After looking at tons of other setups, started thinking of future upgrades and how the single stage will be working its tail off, I thought I'd add some more piping and 2 more water traps in the corners. Got a short 3/8 hose to rid tangling and clutter and so I don't have to often go clean and untangle the the prep hose if I just need to use it a few times mainly for the engine bay area. The craftsman regulator was free from a gearhead friend of mine who also donated me a low grade CH impact wrench too with it. Anything helps.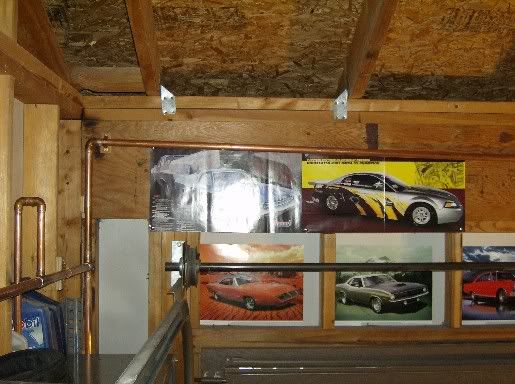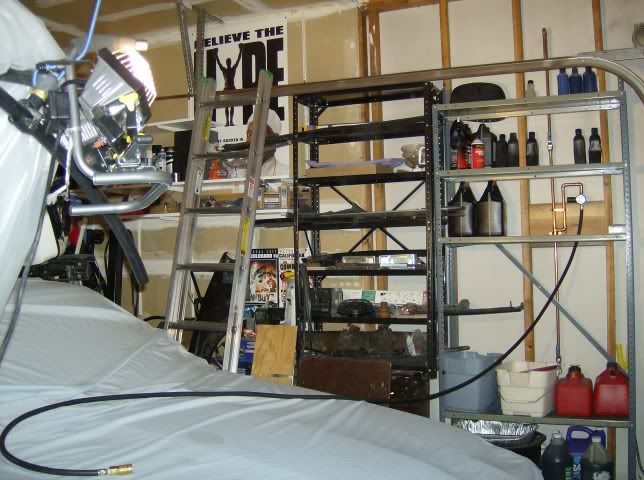 2nd corner and prep drop 2 I call it. Its over 40 ft of copper when it reaches the HF $20 big blue (40 micron).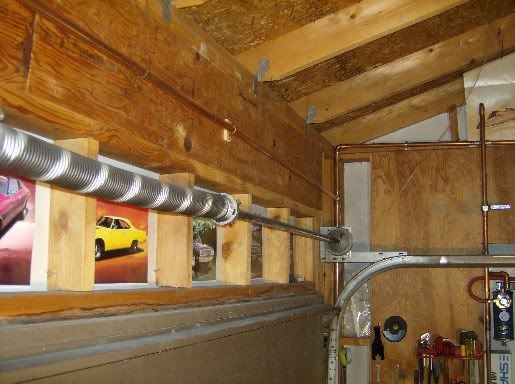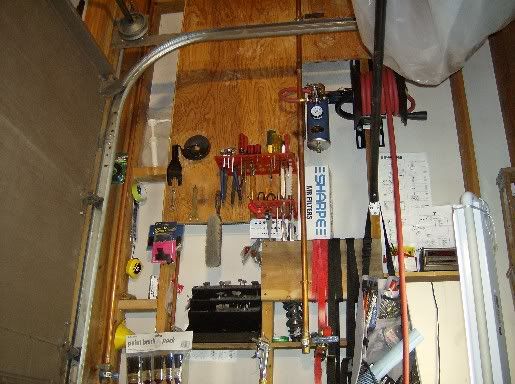 Paint drop 3. Over 65 ft when it reaches the Sharpe F88 filter (5 micron).
I did a spray gun test with the air hog Air Gunsa AZE hte hvlp, (13.8 cfm at 30 psi inlet). Set the Sharpe reg at 30-35 psi with full fan and fluid control with the wall reg at 90 psi. And it kept up, but the psi on the compressor remained steady. Didn't go up or down, motor stayed on constant. So it looks like it will definitely work. Pipes will really get hot doing a whole car and hopefully all the extra piping will help do the trick without an air dryer. Getting like a desiccant snake or inline ball type filter at the gun too.