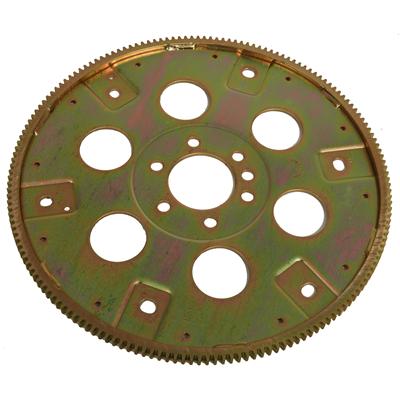 A Chevrolet flexplate ... has a correct way and a incorrect way to be installed. The above photo shows the raised area where the bolts for the converter are. The raised area goes towards the transmission.
Then NO SPACERS or NO WASHERS are needed ...
Special bolts are needed for the flexplate to crankshaft bolts. They are 7/16 - 20 RH and are .680 long. Summit sells NEW ones from ARP for around 12 dollars.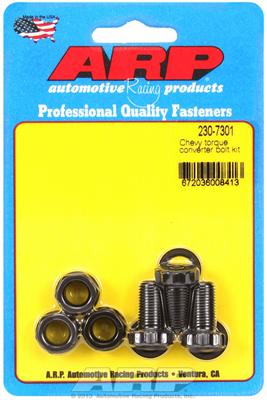 Summit also has new ARP converter bolts ... about the same $$$ ...