Why get an LT1 to run a carb and keep the computer controlled ignition/distributor?
Quote:
Originally Posted by curtis73
If you're putting a carb on it, just use an HEI or other distributor. Trust me... the Optispark is nothing special. You don't need to spend huge dollars to keep it.
Good advice. Since you already bought the LT1, I would recommend getting the Edelbrock intake and a stand alone HEI (coil in cap) distributor. The intake is $270 at Summit.
http://store.summitracing.com/partde...2&autoview=sku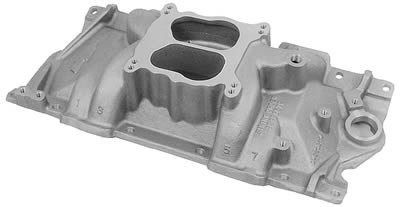 Quote:
Performance without the computer.
Dual plane GM Performance Parts' Carbureted LT1 intake manifolds make it possible to take advantage of the advancements found in Generation 2 Chevy engines. They allow you to install a carburetor on your LT1 engine without the hassle of running a computer or emission controls. They accept both Holley and Quadrajet carburetors, and feature longer runners that increase engine torque by up to 30 ft.-lbs. without sacrificing top-end power.
If clearance presents problems with running a traditional rear mounted HEI distributor in your 91' 4-Runner, then you will have to modify the firewall or use the computer kit you mentioned to run the Opti-Spark when using a carb.
Best of Luck, Ed
www.edgesz28.com