Well, I bought a used pair of vortec heads and theres a tiny crack at the edge of the combustion chamber, its just big enough that I can barely hook my finger nail in it.
Also, there looks like something hit the top of the chamber between the intake/exhaust valves, like theres a little piece of it missing, though it doesnt go as far as to actually touch the valves.
But, any ideas from people that have used, used heads? Hope I didnt waste my money, but I guess thats what I get for not looking at them close enough.
First off the valves, theres a little chunk missing out from between the valves, my dad looked at it, said it looks OK, that it didnt break off into where the valve seal is.
But what does he know? What do you think?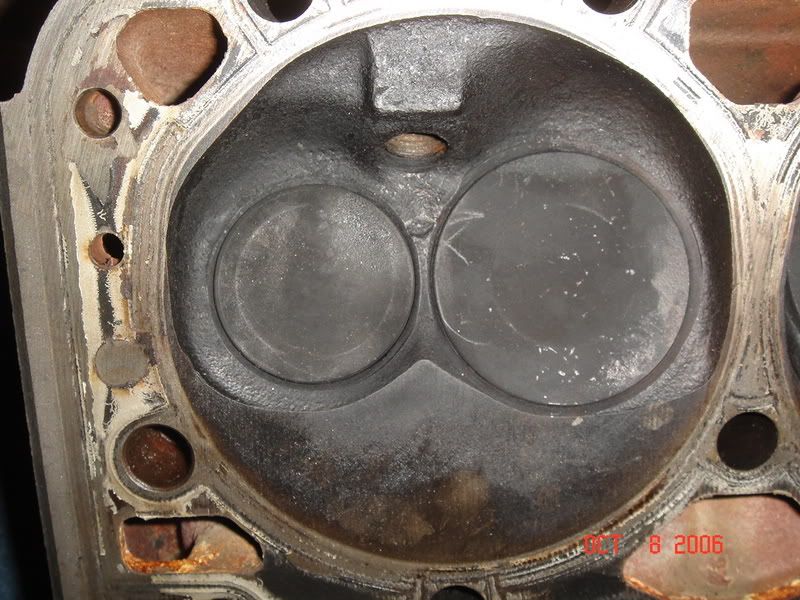 Better shot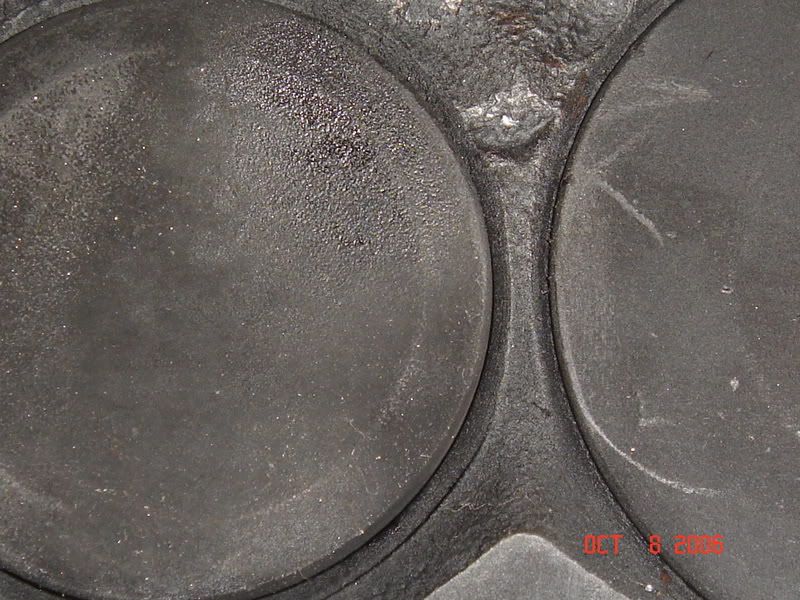 Crack in cylinder. It looks MUCH bigger in the picture, lol. I can barely fit my finger nail into it, and its not deep at all..See next picture.
Same crack, but the camera is now inside the combustion chamber, looking at the crack from the side.
So, did I waste my money on these heads by not looking at them close enough? Vortec 062 heads.
-Steve-