Are you sure the cable came loose AT the trunk latch? If you're lucky, it may have broke at the trunk release lever in the driver's doorjamb.
Otherwise, maybe seeing what you're up against will help.
The trunk latch release lever is on the left side of the latch. If you push the latch release arm down, the latch opens.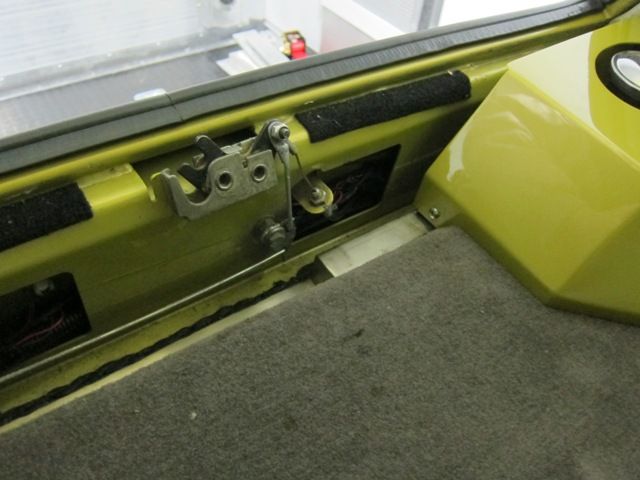 The rods and belcrank are something I made to connect the latch to an electric trunk release actuator...something you might consider doing once you get the trunk open...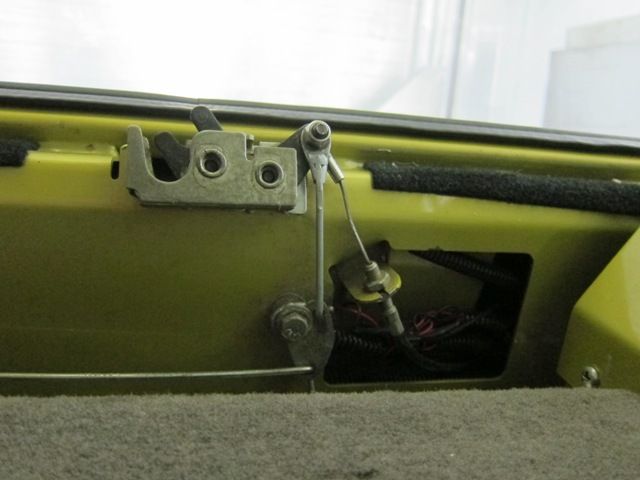 Measuring from the left....
to the center of the latch release lever is 15.5"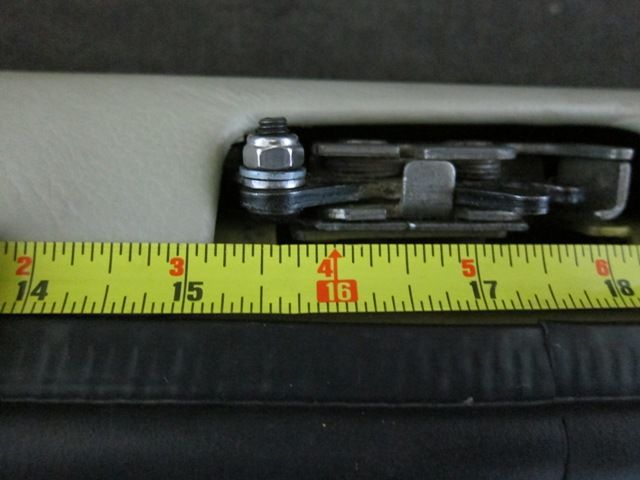 Here are a few pics to help you visualize how far forward the latch release lever is.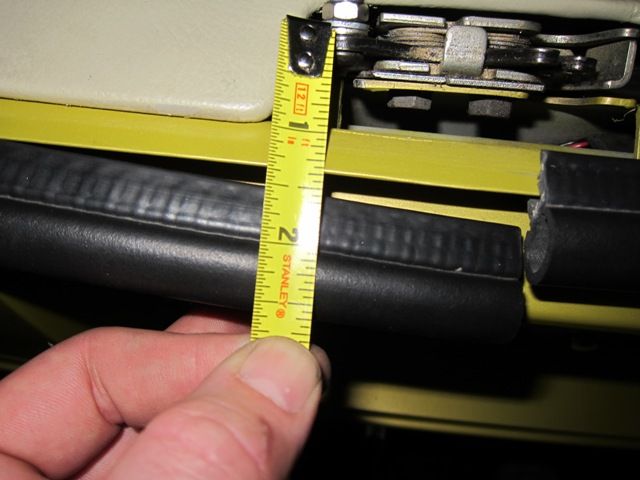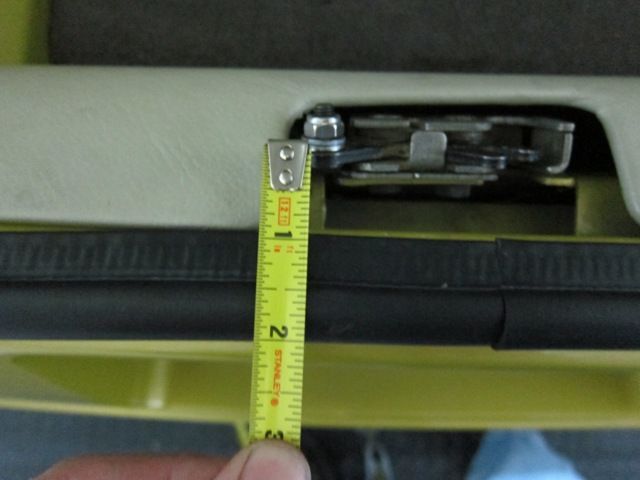 I'm thinking some kind of custom tool could be made to reach through the weatherstrip and trip the latch release lever, although it would have to be more refined than the tool in the picture.
To get through the bulkhead into the trunk area would be tough because the forward trunk trim panel is 1/4" hard plastic and is keyed into the floor trim panel, and also trapped in by the trunk side trim panels. If you push at the top of the panel, you might be able to bend the it enough for it to pop out. If you could get through the forward trunk trim panel, I believe you could easily reach the trunk latch release lever and trip it.
Hope this helps....Good Luck.....