I'm actually a tattoo artist, have been since 1996. I don't get to do near enough hot rod stuff as I'd like to. The odd thing here and there.
Recently I was asked to do this really cool idea. He wanted a character from a movie, and I did it in a sort of Ed Roth style. Anyone know what this is from?
I also did a drawing of myself in the same style. I'd like to get it tattooed some day.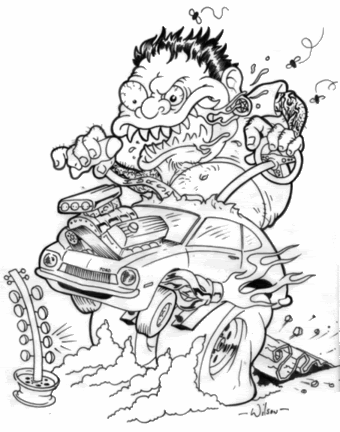 Also, a really quick sketch I did of a friend's Fairmont. He didn't get it tattooed, but I like sketching this stuff in my spare time.