Dome light circuits are pretty simple
One wire powers all lamps in the circuit and is 'hot' all of the time.
The ground wire is tied to the ground side of the lamps and is routed to connect with the door switches and the headlight switch.
Grounding this wire at any location (Door/Headlight switch) will turn on the interior lamps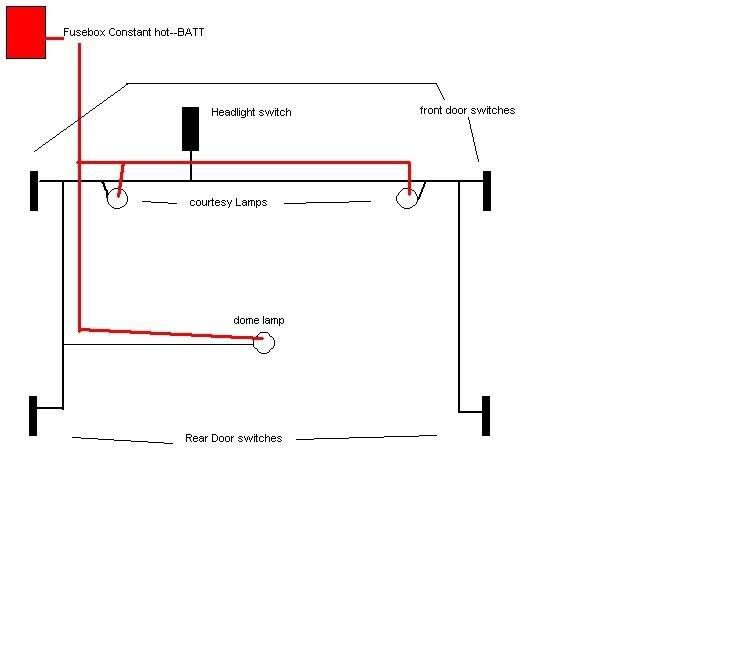 The door switches just ground the wire when the door is opened.