I have a '72 Scamp with all the running gear and suspension out of a '76 4 door dart. IIRC the wheelbase is exactly the same, but when installing the driveshaft I have to completely compress the output shaft seal with the slip yoke to get the diff side u joint in.
where exactly to I measure from when determining how much the yoke needs to stick out of the tailshaft? I've heard multiple people say that 3/4" is correct, but is that from the tailshaft or the seal?
top is where im at, is the red area on the bottom what I should be measuring at 3/4"?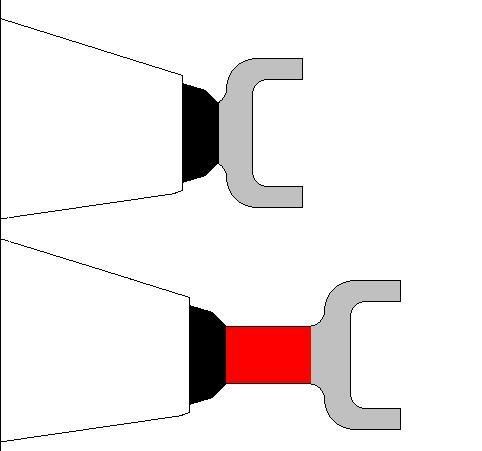 please excuse my mad mspaint skills
The car has a fresh transmission, before and after the trans swap the car has a really bad harmonic vibration that fades in and out, above 45mph or so and increases with speed. is this most likely either the driveshaft or the wrong pinion angle? is there anything else it might be? (the car is a 318, and has a 360 converter with the weights chiseled off