A combustion leak detector, like this one from Lisle, will help you determine whether or not combustion gasses are finding their way into the cooling system.

http://www.amazon.com/LISLE-75500-COMBUSTION-DETECTOR-BLOCKS-HEADS-GASKET/dp/B0002KPZ2Q
Also, a cooling system pressure tester is not meant to be used in the way you described. They're lucky the tester seal blew before the radiator let go.
Maybe there are other schools of thought out there, but the way I was taught to use a cooling system pressure tester is to install it in place of the rad cap with the engine cold and NOT RUNNING. Then, using the hand pump, you pump up the pressure to whatever the pressure rating is for the correct rad cap. It'll be something between 7 and 16 PSI depending on what you have for a radiator. If the pressure holds steady, leave it for 10-15 minutes and see if it continues to hold pressure. A pressure drop of 1-2 psi is normal due to the expansion of rubber hoses, but anything more than that would indicate a cooling system leak.
You can also use a cooling system pressure tester to confirm that the radiator cap is functioning properly.
Quote:
I do not understand how it is that the coolant pumps out to the overflow tank but does not return when the engine cools down??
Make sure the coolant recovery tank hose is drawing from the bottom of the recovery tank. Also inspect your radiator cap to make sure the center part is not stuck.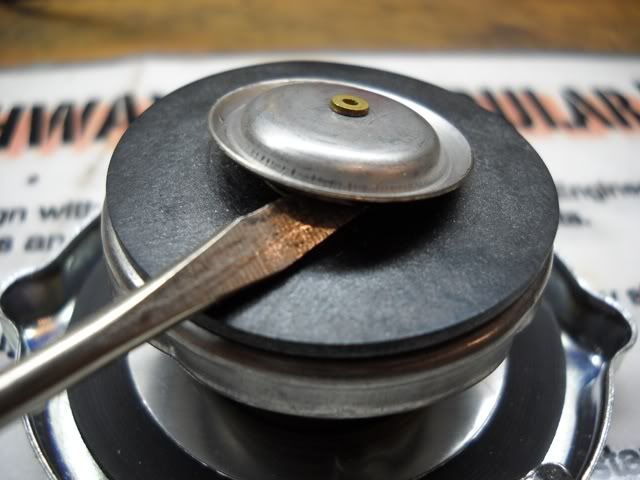 Other thoughts:
Does it have a proper fan shroud?
Does it have a fan clutch? And if so, is it working properly?
Hopefully other members will have more to add.
Hope this helps.....