I would disconnect the fuel line.
Check the oil level in the engine.
Remove the spark plugs, squirt some oil or ATF in the cylinders.
Get a fresh battery, try to crank it.
If it cranks, (turns over) crank it enough to expel most of the oil back out of the cylinders, and do a compression test.
If good compression, pull the valve covers, and look to see if it is oiling the top end.
If you have oil on the top end, put the plugs back in, pour a little gas down the carb, and see if it fires.
Check the water in the radiator.
Get a remote gas tank, and start it.
This is what I did with an old Datsun pickup I recently bought.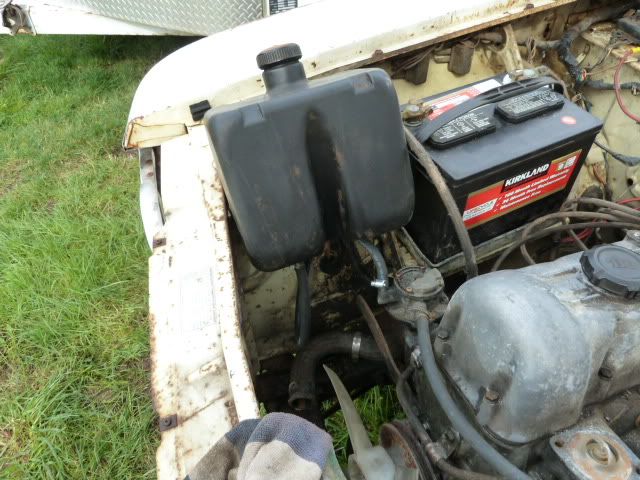 After putting some gas in the lawnmower tank, I held the tank up in the air, at the end of its hose, and gas just gravity fed through the fuel pump, and into the float bowl of the carburettor. After cleaning the points, the engine ran.