[QUOTE=kevs79]I have two fenders, one w/rust issues on the lower back portion and one w/some prior bad body work up top but has good lower portion. My plan is to cut the good portion out of the one and use it to patch the other. My question is, is it better to just cut the whole section off and weld new on or should it leave the edges and cut/weld a new center section in? See pics below: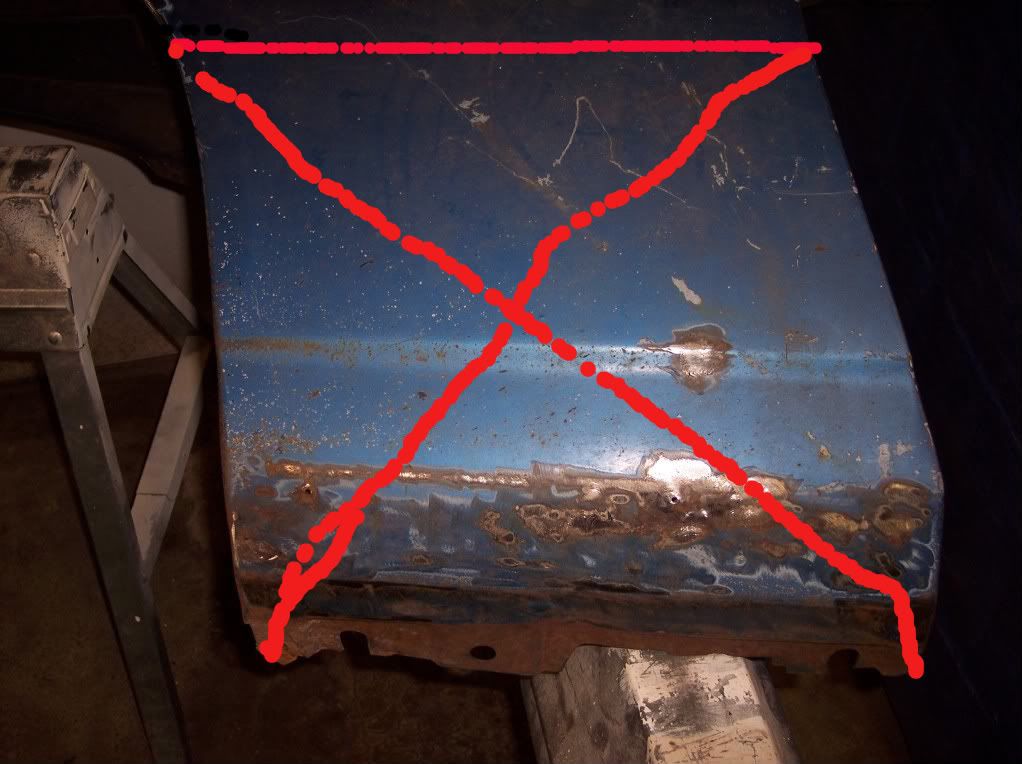 OR
The first thing I'd do is grind both fenders completely
That way you can inspect them and make sure you're not waisting you're time.
You may deside it is better to buy a good one
It shouldn't be too hard to rebuild the bottom section.
I wouldn't make one out of two. You might as well use new metal make a patch for the bottom. Fix the other fender in your spare time and Sell the other fender