Ok, here's a pristine '55 GMC 3/4 ton pickup I found not far from my house - no, I't not for sale - I've tried...
And here's my attempt at putting a 2001 GMC Denali grill on it and filling in the holes where the turn signals and gravel pan used to be...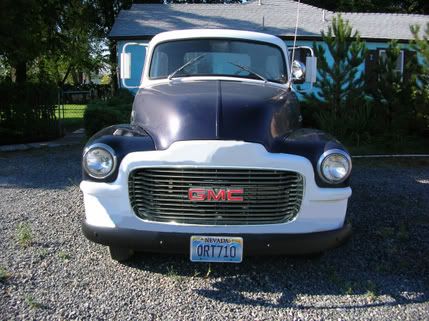 I know my skills with Photoshop leave a lot to be desired, but what do you think of the look of this truck? I think Frenched headlights would help a lot. Maybe some Mercury headlight rims and some sealed-beam to Halogen conversions with the turn signals built in...
Oh well, just playing and figuring stuff out...
Dusty