A few more pics and a little detail as to what went into making the covers.
This is just the way I did them, what I thought would work, not saying it is right or wrong, any pointers or suggestions are more then welcome.
The patterns are cut
Notice the witness marks, used to align the pieces as they are sewn together.
The first step is to sew this small cut to form a corner on the bottom of the front section.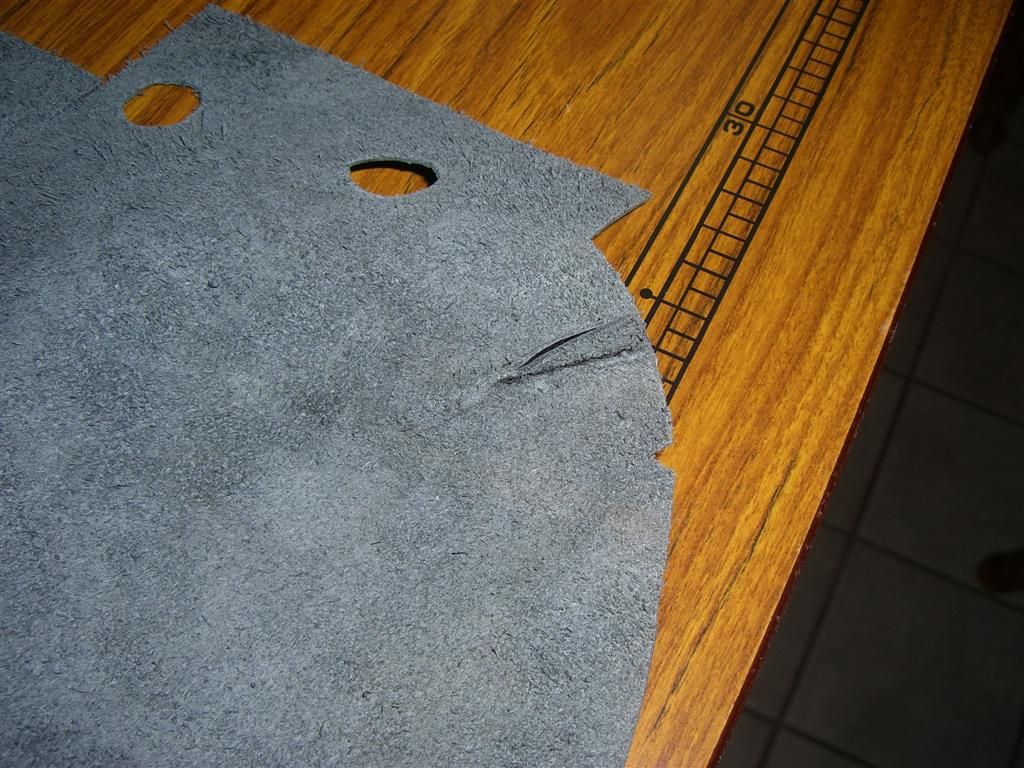 The pieces are aligned and sewn.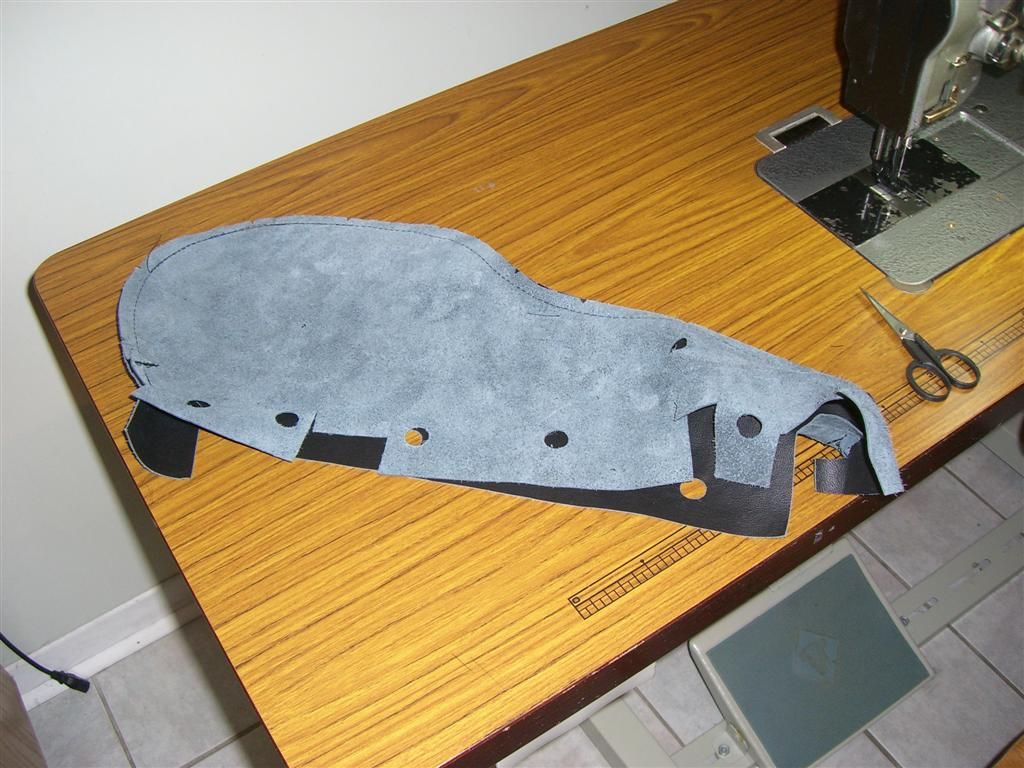 Then they are turn inside out and the top-stitch is done.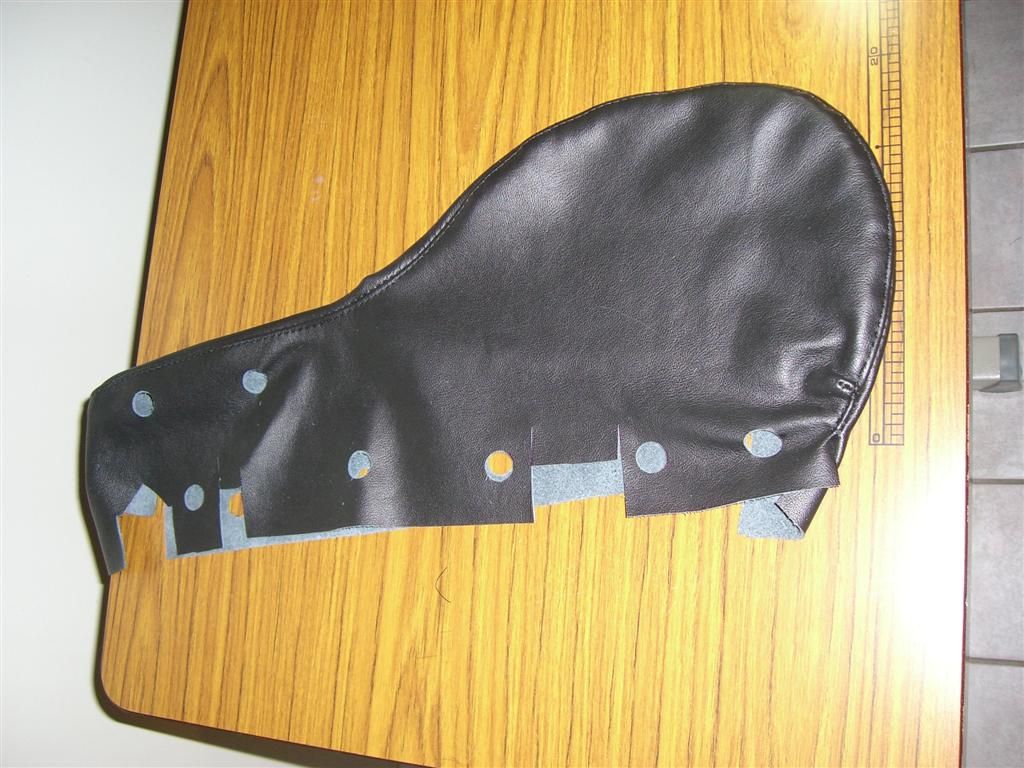 The bottom is folded and sewn to form the pocket for wires.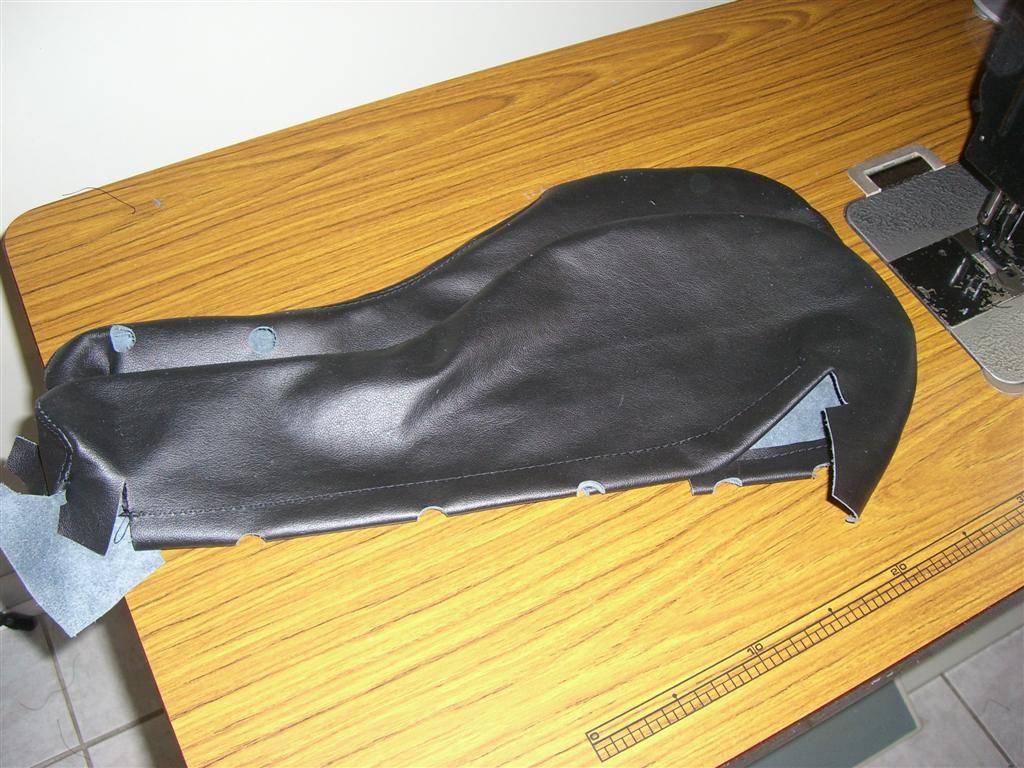 I had to make the foam larger, so additional foam was glued on and trimmed.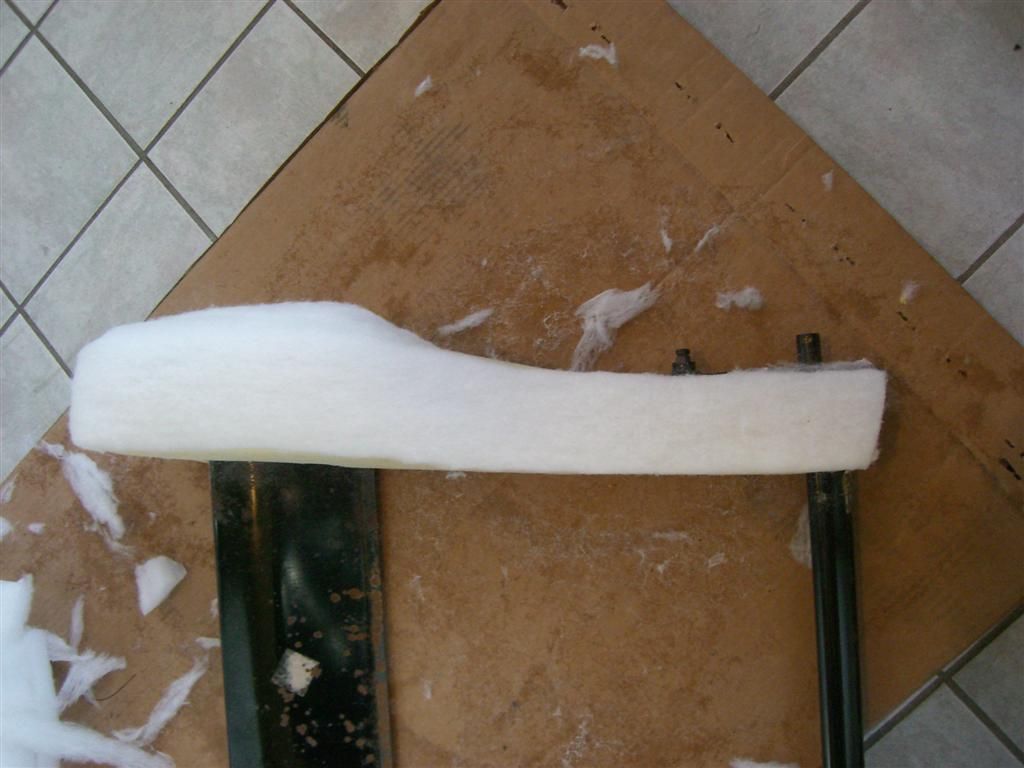 Then the cover is stretched over the foam and clipped down by the wire inserts.
Now the center section, it is a little different as it has foam under the leather to give it the slight roll when sewn.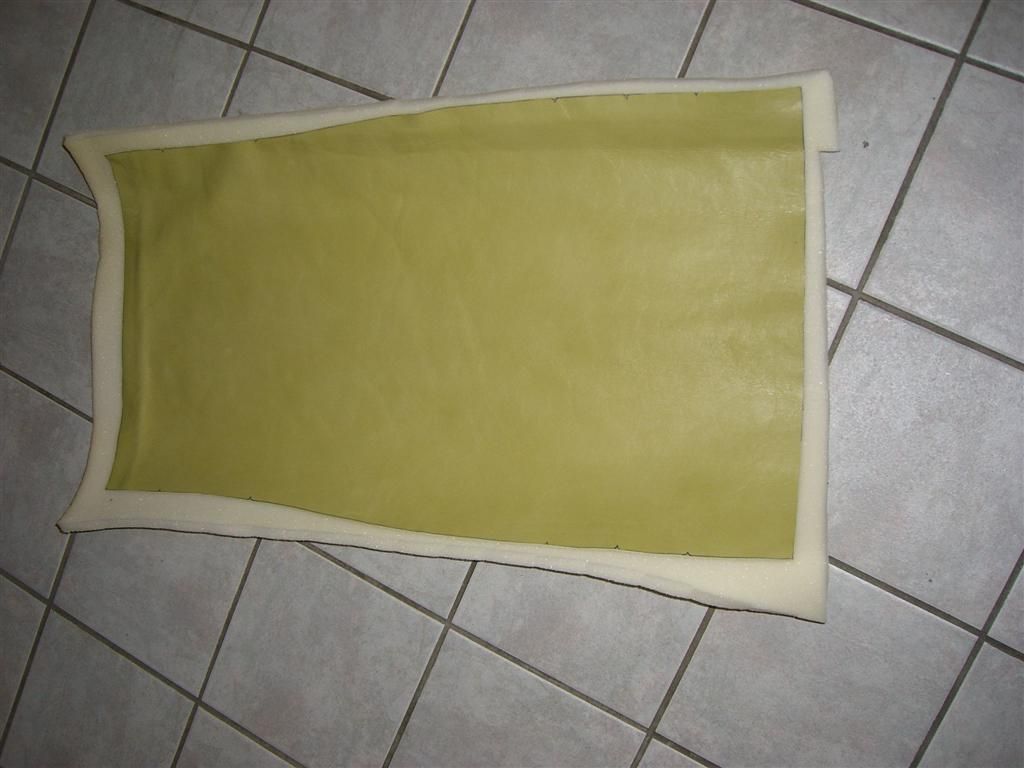 The stitching across the cover is done first, when sewn it reduces the length of the cover slightly. Then I go around the perimeter to hold the foam in place, it could be glued, but I donít always trust glue to hold up over time.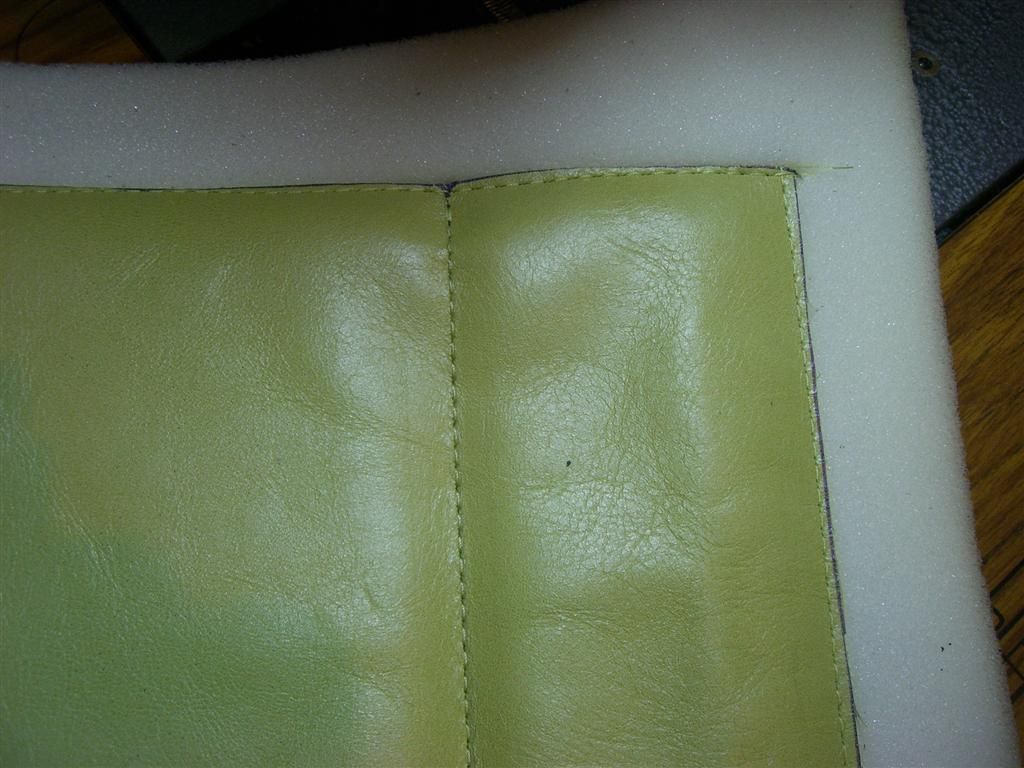 The black strip is sewn on, this will be under the backrest when it is put in place.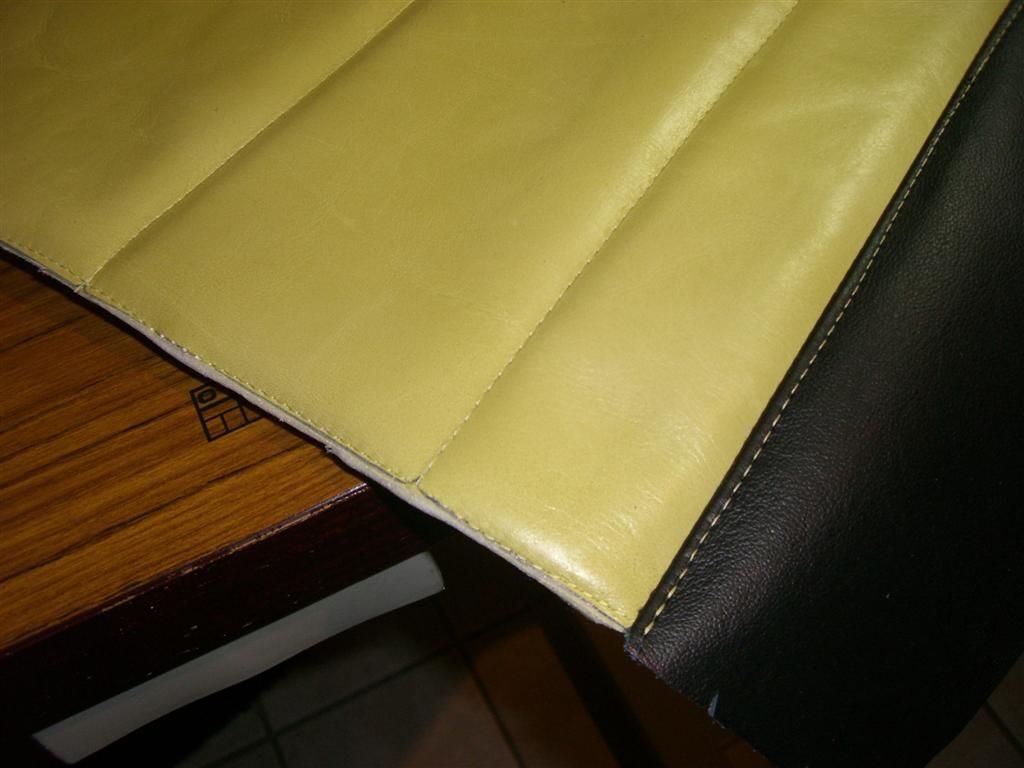 The sides are sewn on and the plastic strips sewn front and back, now it is ready to go on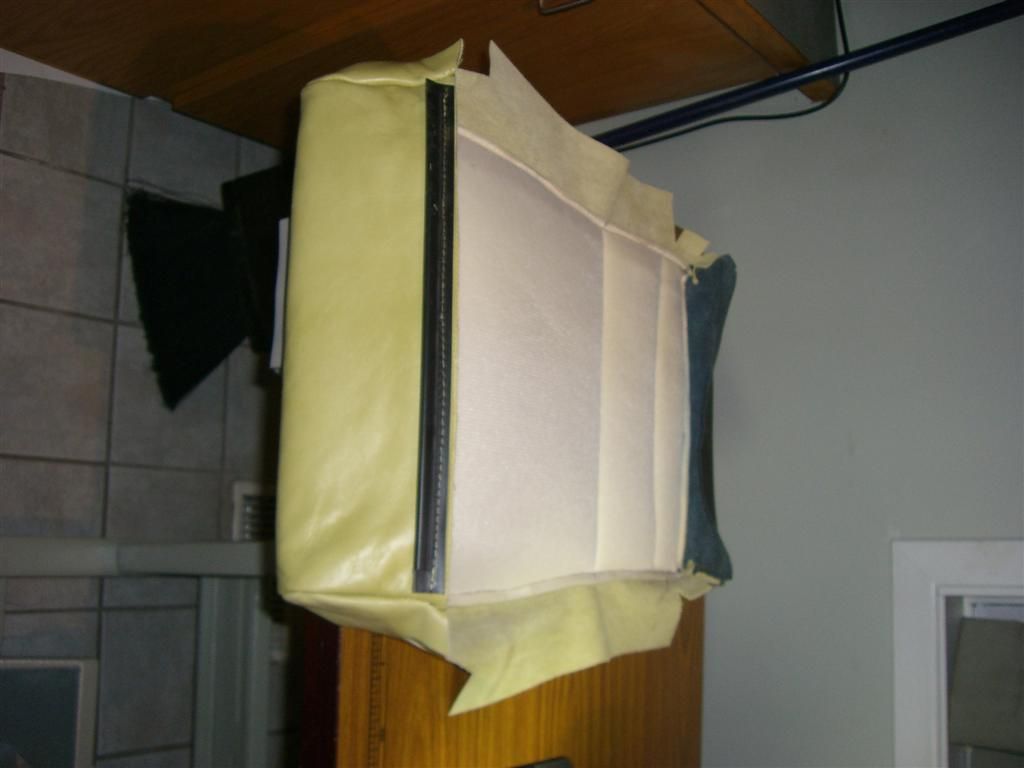 I now have the two bases done, will be doing backrests next week.