Dry ice myth revisited, revisited. Ok, I got all kinds of suggestions on heating before cooling so here goes. First off, that is not the myth. It is no myth that if you heat something and then cool it rapidly it will contract (shrink). That is hundreds (or thousands) year old elementary science stuff. If you heat metal and then cool it with dry ice, compressed air, water, what ever, it is going to shrink it. Nothing earth shattering there. This dry ice myth that I visited is that dry ice is some how the magic holy grail of body repair that is only known by the experts and all the others are left to fumble around with those clumsy hammers and dollies and paint guns and all. The real pros don't need any of that flibity flew. They just rub it with dry ice and like magic, the dents disappear.
http://www.freevidbox.com/user/?vid=60&sort=date&page=1
I figured that I would try heating the back of the dent I tried the other day. That way the ice would be in contact with the dent instead of the dent being blow the ice. I heated it up with an industrial heat gun (this will get it hot enough to burn the paint).
Then rubbed the dry ice on it…..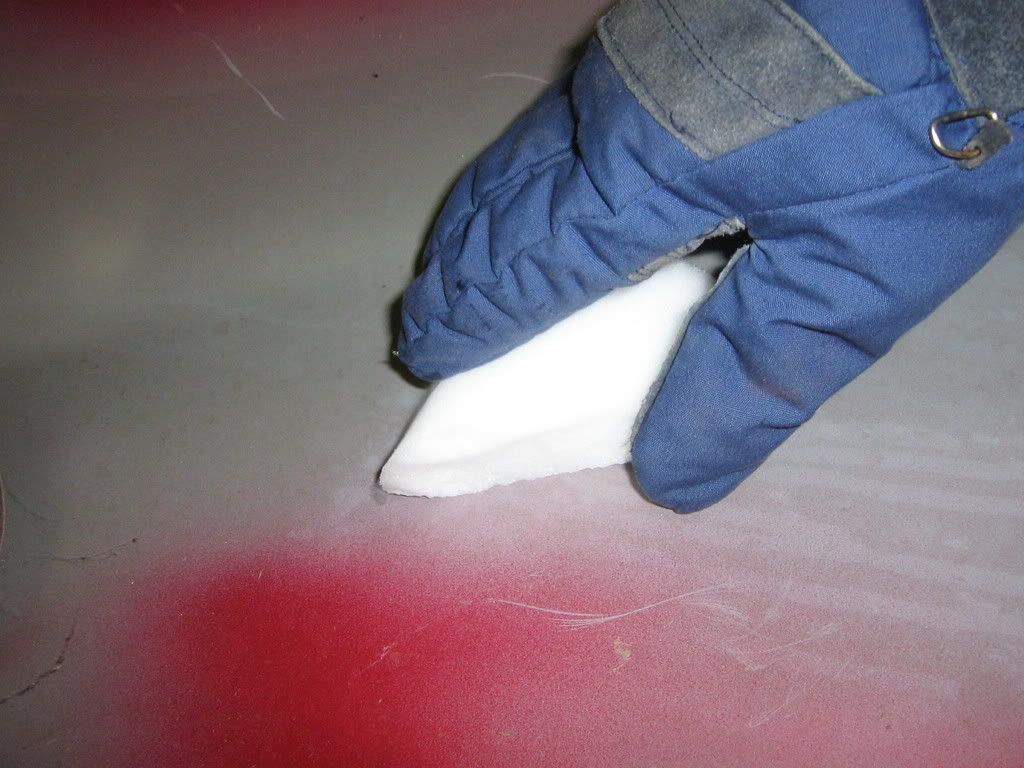 Here's the other side…
I then put a much larger, gentler dent on the fender with a rubber mallet and heated it.
I rubbed it with the ice and it did "pop" like an oil can. But all it really did was to pop out the deeper, larger dent that the heat had created.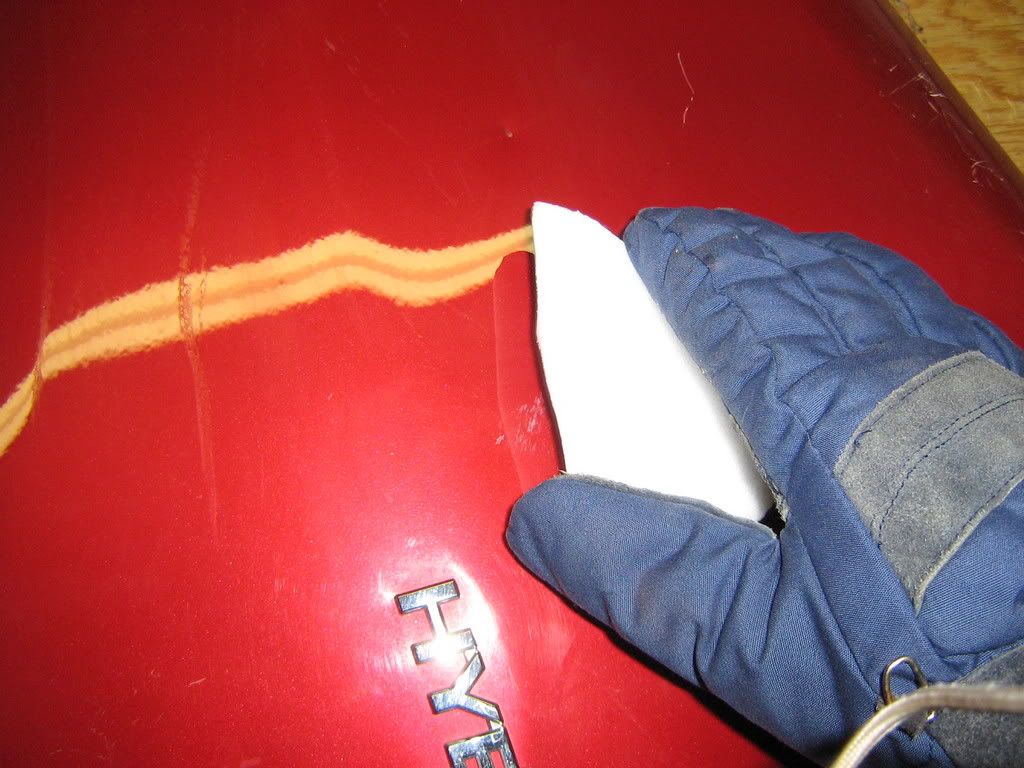 Here is the final results, NOTHING. This is a hoax, it is a sham, it is a joke. There is NO TRUTH WHAT SO EVER in the dry ice myth.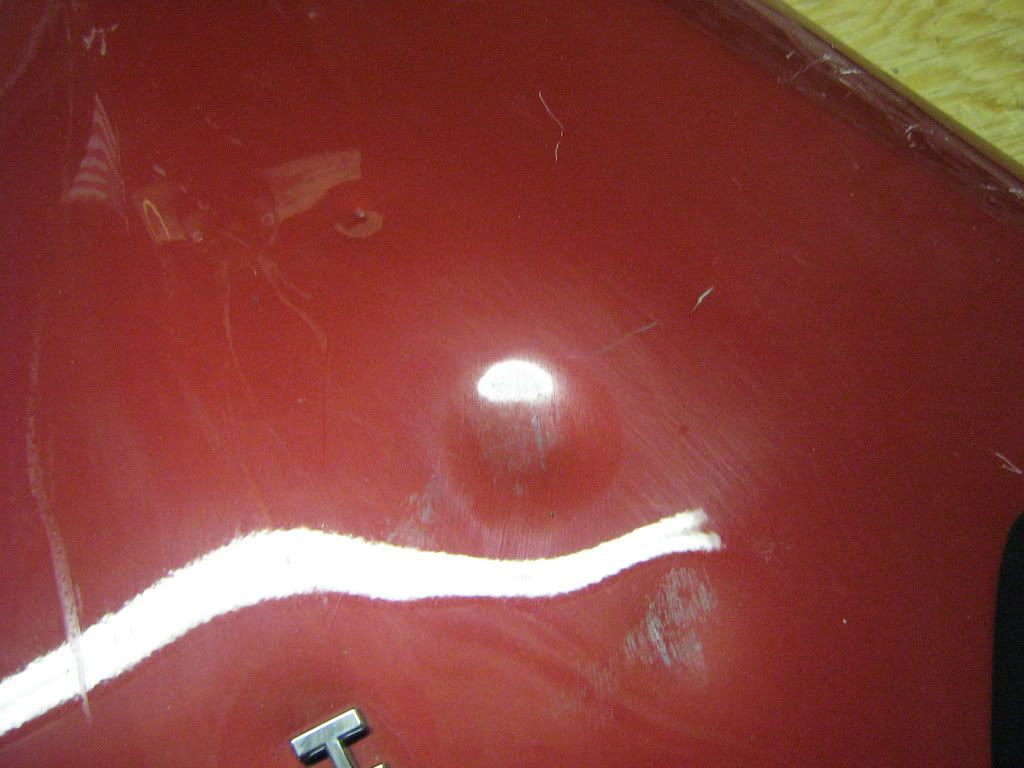 However, the dry ice was a huge success in another experiment. That being can it make a 10 year old boy happy. That it did, he filled a bucket and put the stuff in making fog and blowing it and all kinds of stuff. When I was reading the warnings and uses on the bag I got to the part that said "Dry ice creates Carbon Dioxide and should never be put in a closed container or explosion may result" We looked at each other and said at the same time "You want to try that?"
We put it in a tupperware bowl and it blew off the lid. We then put it in an old coffee creamer container and it blew open the lid sending an aerosol can cap up in the air!
And yes, it will keep your beer cold in the garage while making a cool fog cloud.