when you prepare a car for quarters you take out the rear seats, rear glass and sometimes regulator, line up the doors to your quarter and rocker, and line up the decklid to the quarters. This car was much more. The decklid hinges were worn and threw off the alignment.
All the holes were worn out and even this area where the spring rested. I wanted to tack on some washers but the customer didn't want to pay for it.The other side was bent as well but I hammered it straight.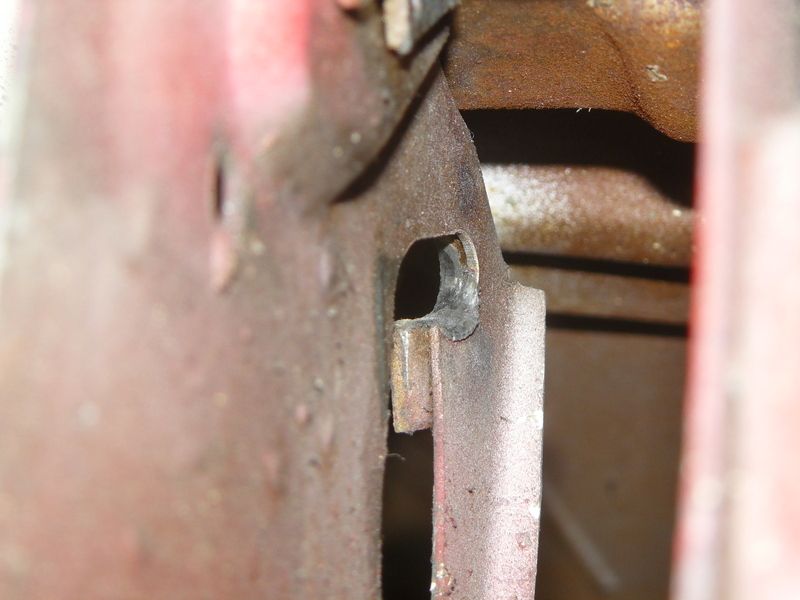 look, a way to identify which side is which!
install your hinges with greased up pins, then bend down the tab that holds the pin in place.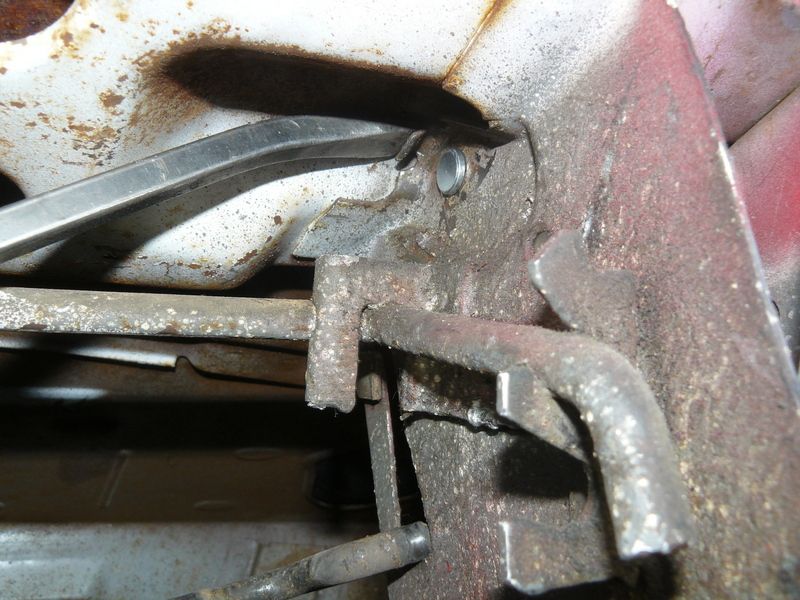 then connect it to the spring. There's nothing scary at this point cause you haven't created tension on the spring yet.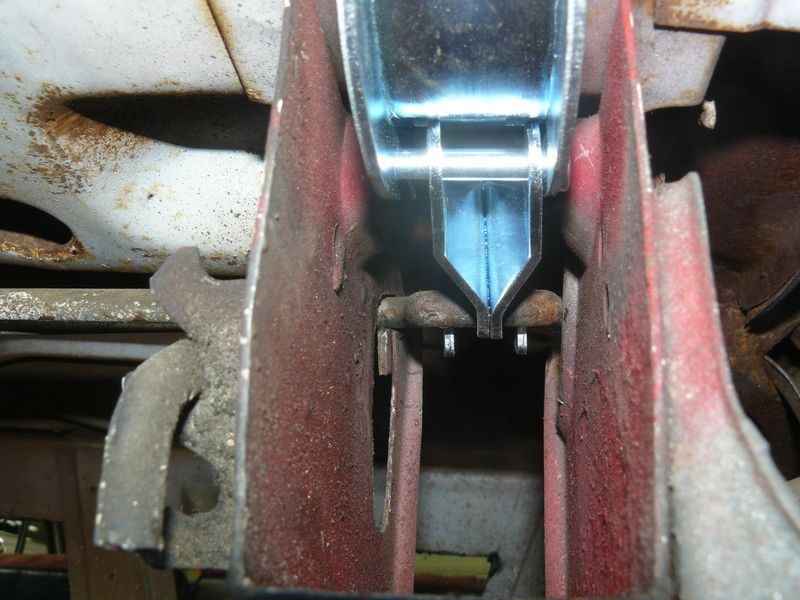 if this were a showcar there would be 4 rolls of tape on that pry bar.
This angle seems to always work when installing them. When I install them I wear gloves, goggles, and I make sure nothing is in the area that can get scratched or break.
to take these springs off it's a little different. I'll usually throw a big blanket on the floor and may try something like this and just un-hook it and let it go sort of speak.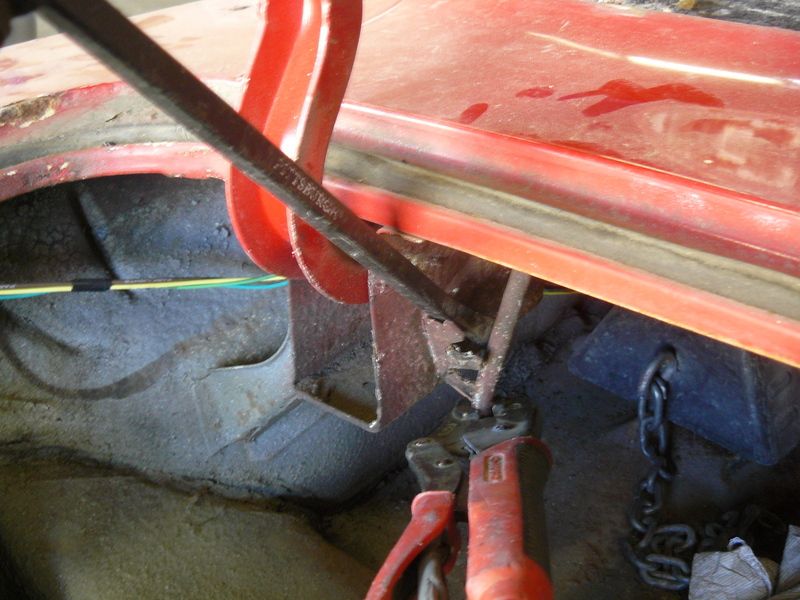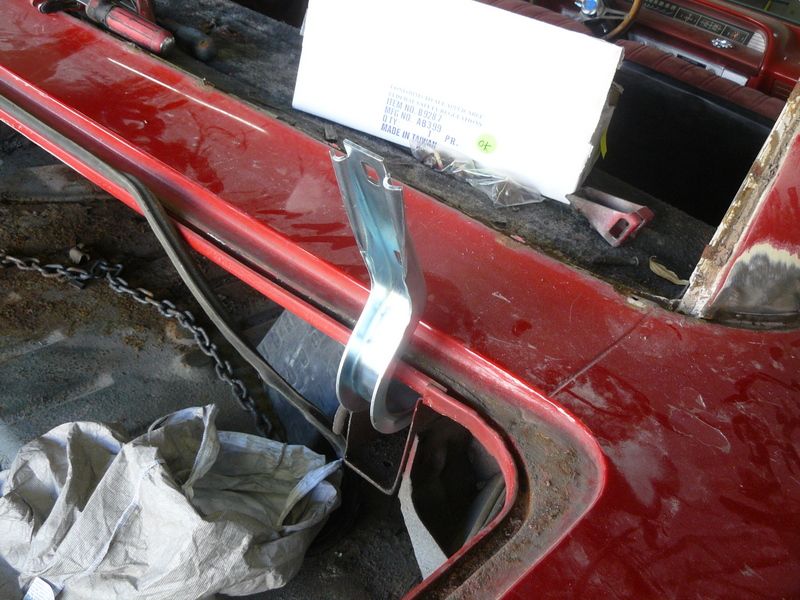 So as I was waiting for this hinge to arrive in the mail the deck lid was put into a trailer that was later stolen and recovered. The decklid was heavily taco'd by a rolling chassy that wasn't tied down in the trailer. We were
willing to get a new deck lid but I wanted to give it the ol' college try before it came to that. The decklid was taco'd and in by over 1".
First I need to know where the decklid needs to be.
Roughly 3/16" off the edge (your gap)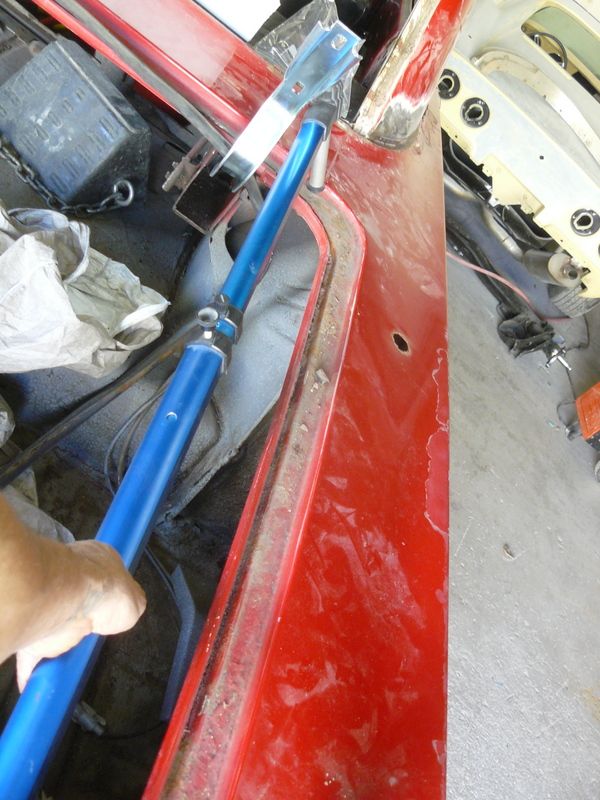 this is where the bottom of the decklid should meet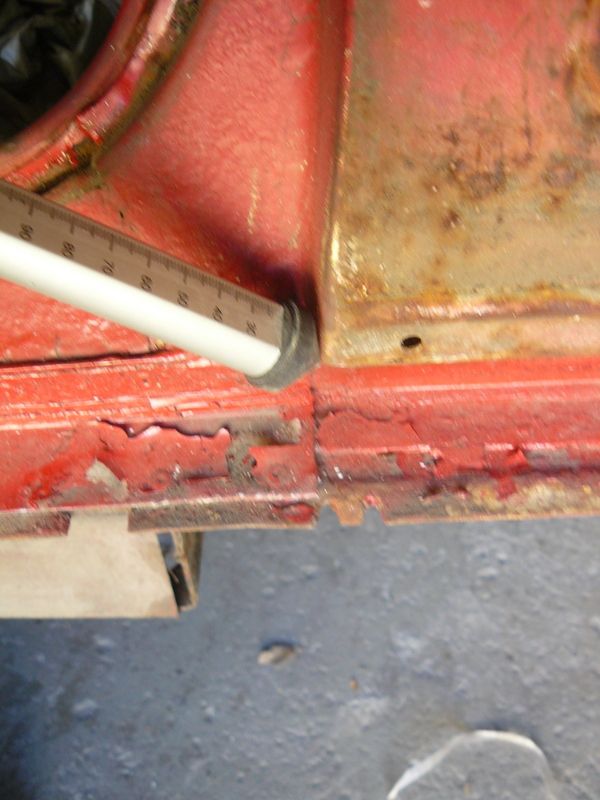 now let's push off of the hinge mounted to the L/R side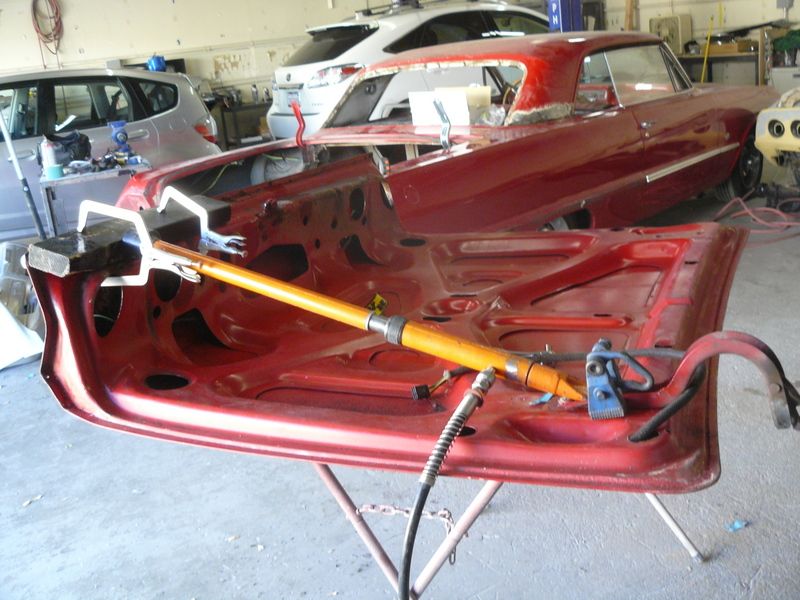 Let's work out the bows while the pressure is applied, working the damage out properly.
let's check our progress!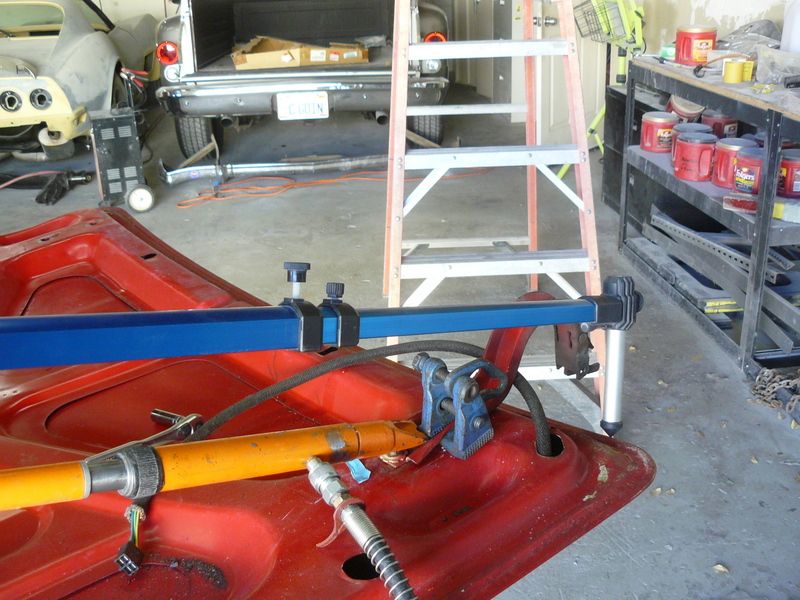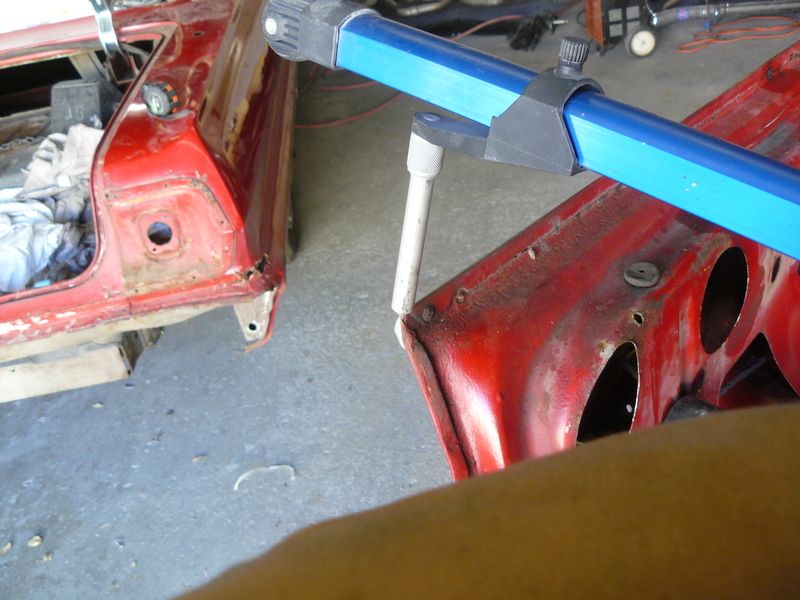 fits like a glove.