I installed a Mor-Drop in my 56 Ford big window many years ago. I had to heat the steering arms to get everything to clear. Use a rosebud and let everything cool down naturally. I also bought a new, lower set of springs.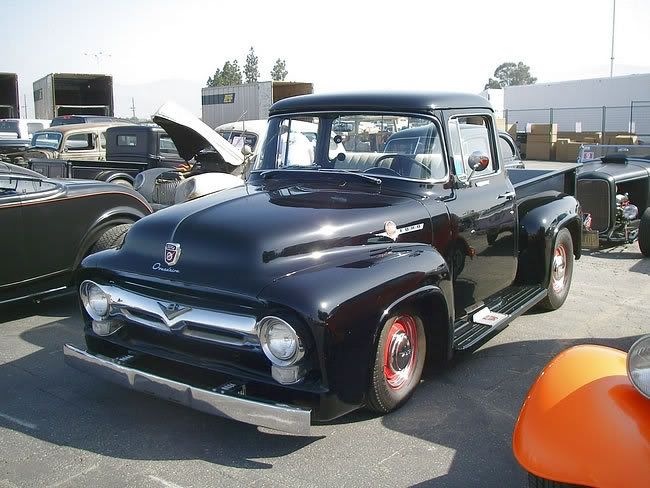 I laid the axle back a few degrees with shims to read 7 degrees total ... and it drove great. I did have to run a smaller tire with almost no offset ... to get everything under the fenders so I could turn it without the tire rubbing the fender
. I used a stock, original 55/56 F-100 narrow 15 inch rim.