This set-up isn't the cheapest - but it allows for changing elements, looks OEM and its a 50's/60's part you can still get brand new. It is an AC Delco GF-62 fuel filter assembly.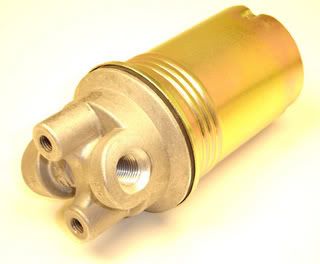 The inlet/oulet ports are 1/4 pipe thread and the two upper threaded bosses are tapped for 5/16 fine thread.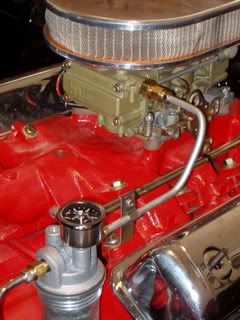 This one is mounted like a lot of older Fords - and one of the screw bosses has been drilled through and then tapped for a pressure gauge.